The Challenge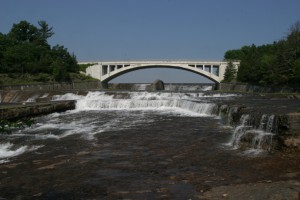 Click to see larger image
The Water for the Future program has been initiated to address leaks in one of the main tunnels that supply drinking water to New York City, the Delaware Aqueduct.The 85-mile aqueduct, completed in 1944, conveys approximately half of the city's drinking water—more than 500 million gallons per day—from four upstate reservoirs to more than eight million people in New York City, and one million people in Ulster, Orange, Putnam and Westchester counties.
Since the 1990s, the New York City Department of Environmental Protection (DEP) has been monitoring leaks in the portion of the aqueduct that connects the Rondout Reservoir in Ulster County to the West Branch Reservoir in Putnam County, specifically in the towns of Roseton and Wawarsing. The leaks release between 15 and 35 million gallons of water a day, depending on the amount of water the aqueduct is carrying. Years of comprehensive inspections, testing, and study indicate that cracking and leakage are occurring in the aqueduct where it passes through limestone, a rock more susceptible to wear and tear than sandstone, shale, gneiss and granite that form the vast majority of the tunnel. DEP has found that these cracks release anywhere between 15 and 35 million gallons of water per day.
Fixing the world's longest tunnel is a monumental task. Repairing the Delaware Aqueduct will be one of the most complex municipal infrastructure improvements in history. It will take several years, extensive planning, design and construction to make the needed repairs. DEP has initiated the Water for the Future program and the fix is on the way.