Make New York Your Next Customer with Assistance from our Capacity-Building Programs and Services
Contract Financing Assistance – Small businesses and M/WBEs that win City contracts can receive mobilization loans to help perform on City contracts.
One-on-One Technical Assistance – Small businesses and M/WBEs that are bidding on or interested in bidding on City contracts receive assistance on how to submit the best bid/proposal for City contracts.
NYC Teaming – Learn about different types of teaming arrangements, best practices, pitfalls to avoid, and ways to partner with other businesses through workshops and business matchmaking events to help increase your chance of securing a government contract.
Programs for Construction Firms
NYC Construction Mentorship – City-certified M/WBE construction-industry business owners can learn how to better manage your business, connect with contract opportunities, expand your professional network and receive mentor guidance for greater growth.
Bond Readiness – Receive education, training and one-on-one assistance to help certified M/WBE firms attain surety bonds and/or increase surety bond capacity on City construction projects.
NYC Goods and Services Mentorship – City-certified M/WBE goods and services firms receive instruction and customized guidance for better business operations, practices and growth through City contracting opportunities.
Strategic Steps for Growth – A nine-month program, offered in partnership with NYU and Citi Community Development, that guides M/WBEs in the development of a three-year strategic growth plan for their businesses.
Navigating the Corporate Supply Chain Workshop Series – SBS has partnered with large corporations to provide educational programs at no cost to M/WBEs and small businesses. Learn how corporate partners procure goods and services, what they look for in vendors and how to successfully compete for contracts.
CAP/NYCEO M/WBE Mentorship Program – Expert guidance for NYC-certified M/WBEs in professional services, standard services and goods sectors with at least three years of operation and two years of continual growth. CAP corporate executives will present seminars to help firms with business challenges, leadership and navigating corporate procurement.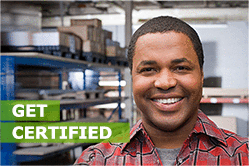 Images courtesy shutterstock.com