Having strong local partners is key to implementing successful commercial revitalization initiatives. Therefore, in addition to support provided to Business Improvement Districts and critical funding provided through Avenue NYC, NDD offers community-based development organizations a broad range of trainings and services aimed at building each organizations' capacity:
Workshops and Webinars
NDD provides training opportunities to staff and board members of community-based organizations on how to manage a nonprofit organization and execute organizational goals. Using workshops as creative, collaborative educational settings, participants receive essential knowledge and skills to manage nonprofit organizations, plan and execute commercial revitalization projects, and navigate government agencies. The in-person workshops and online webinars are free to all participants and provide a broad and easily comprehensible overview of specific topics, including fundraising, financial management, communications, board governance, strategic and project planning, program evaluation, and impact measurement.
For the schedule of upcoming trainings and workshops visit the Neighborhood Development Calendar or register now for upcoming workshops.

Neighborhood Retail Recruitment Program
A low commercial vacancy rate and a diverse retail mix are vital components of any successful commercial corridor. NDD provides consulting services, technical assistance, and training on how to recruit retail businesses to eligible neighborhood organizations to fill vacancies and promote a healthy retail mix. Contact us at ndevelop@sbs.nyc.gov to learn more about NDD's retail recruitment program.

Access the results of our nationally acclaimed Neighborhood Retail Recruitment Program to review in-depth market and demographic analyses, a district-wide retail leasing plan, and district marketing materials for our four pilot neighborhoods:
| | | | |
| --- | --- | --- | --- |
| Bedford-Stuyvesant | Harlem | Long Island City | Southern Boulevard |
| | | | |
Neighborhood Legal Fellows
The Neighborhood Legal Fellows Program is a partnership between the Department of Small Business Services and New York Law School that pairs exceptional second and third year law students with Business Improvement Districts (BIDs) seeking legal and/or governance support. Fellows support neighborhood-serving organizations by providing assistance to smaller BIDs, and BIDs without in-house counsel, in navigating matters of nonprofit governance and other compliance issues. Legal Fellows are supervised by a licensed attorney at SBS. Services are provided at no cost to the BID. If you are a member of a BID and are interested in the Neighborhood Legal Fellows Program, contact the Neighborhood Development team via email at ndevelop@sbs.nyc.gov.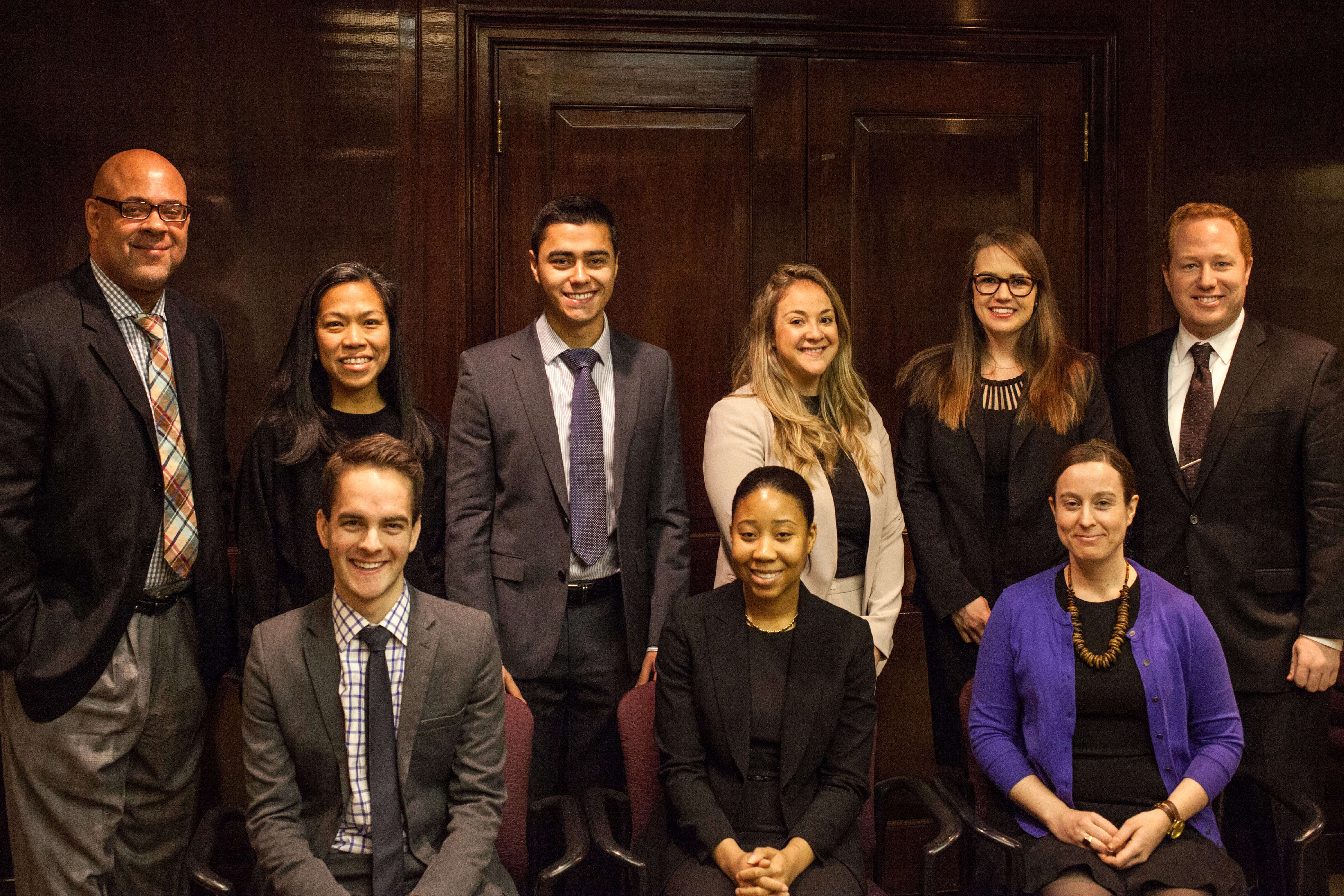 Impact! Design for Social Change
Impact! Design for Social Change is a partnership between the Department of Small Business Services and the School of Visual Arts that brings together graduate level and professional designers in a variety of disciplines who collaborate with community-based development organizations (CBDOs) to come up with design oriented solutions to some of their most pressing problems. The students use design-thinking and innovation to evaluate each organization and come up with a tangible artifact, which helps them advance the project, if they choose to do so. If you are a member of a CBDO interested in the Impact! Design for Social Change program, contact the Neighborhood Development team via email at ndevelop@sbs.nyc.gov.
For more capacity building initiatives available in NYC, please visit the Neighborhood Development Resource Library.