SPOTLIGHT ON: ELECTIONS
By Christine Bruzzese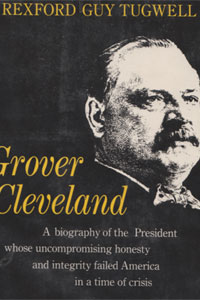 On November 2, 2010, voters in New York State elected Andrew Cuomo as the next governor. This article features some resources in the City Hall Library related to elections and governors that might be of interest.
The New York City Board of Elections has issued Annual Reports since 1909. Results of all New York City elections that took place each year are published. Results for gubernatorial elections are given for the five boroughs of New York City. Holdings in the City Hall Library cover 1912 to 1969 and 1988 to 2007.
The Life of Nelson A Rockefeller: Worlds to Conquer, 1908-1958 was written by Cary Reich. This book chronicles the life of Rockefeller from birth to his election as Governor of New York State. Beginning with his youth as a member of one of the wealthiest families in the United States, the book then goes on to analyze Rockefeller's business and political accomplishments. Also considered are his family life, support of the arts and the 1958 gubernatorial election in New York State.
Grover Cleveland by Rexford G. Tugwell is a biography of the United States President, who also served as governor of New York State from 1883 to 1884. During his brief tenure, Cleveland acquired a reputation as an effective, honest leader. Unfortunately, this experience did not appear to help Cleveland during his two terms of the Presidency.
New Yorkers Make Their Voices Heard: a Report on the 2009 Elections was prepared by the New York City Campaign Finance Board. This publication reviews the 2009 elections, focusing on the voluntary Campaign Finance Program, overseen by the Board. Topics discussed include an overview of the 2009 elections, success of the Campaign Finance Program, and recommendations for future legislative changes.
Other resources of interest are clippings files on elections, politics and related topics. Biographical files on political figures including New York State governors are also available.
---
For more info on the City Hall Library, please visit our website.
To unsubscribe please go to this link:
https://www.nyc.gov/portal/signin.jsp
Comment on this news service:
http://www.nyc.gov/html/misc/html/news_feedback.html
PLEASE DO NOT REPLY TO THIS MESSAGE!