SPOTLIGHT ON: PRESIDENTS
By Christine Bruzzese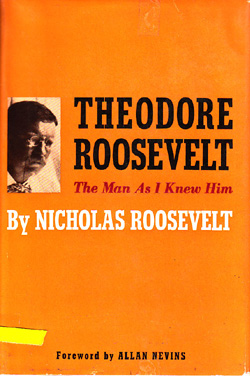 During November 2008, voters go to the polls to elect a new President of the United States. In honor of the event, this article will highlight some resources on Presidents and First Ladies that can be found in the City Hall Library collection.
Obsequies of Abraham Lincoln in the City of New York was prepared by the Common Council in 1866. Included in this compilation are eulogies from members of the Common Council, Board of Supervisors and other governing bodies in honor of President Lincoln after his assassination in 1865. Also featured is an account of the ceremonies that took place when the Lincoln funeral train arrived in New York City, and a viewing was held at City Hall. Illustrations enhance the text.
John Adams by David McCullough chronicles the life of the second President of the United States. Starting with Adams's role in the American Revolution, the author recounts Adams's life as a diplomat, his work as Vice President to George Washington, Presidential years and life afterwards. Two key relationships are emphasized: the marriage of John and Abigail Adams and John Adams's friendship/rivalry with Thomas Jefferson. Adams died in 1826.
Theodore Roosevelt: the Man as I Knew Him by Nicholas Roosevelt is a memoir of the former New York City Police Commissioner, who served as President of the United States from 1901 to 1908. Nicholas Roosevelt, a relative of Theodore Roosevelt, offers personal reminiscences of TR as well as historical details on his Presidency and life after the White House. TR died in 1919.
This I Remember by Eleanor Roosevelt is the second volume of her autobiography. This book covers her years in the White House as First Lady when Franklin D. Roosevelt (FDR) was President. Mrs. Roosevelt recounts some of the details of her earlier life then chronicles her experiences as First Lady from 1933 to 1945. Mrs. Roosevelt went on to a distinguished career of her own and died in 1962.
Vertical and biographical files contain newspaper articles and other clippings on Presidents, elections and related topics.
---
For more info on the City Hall Library, please visit our website.
To unsubscribe please go to this link:
https://www.nyc.gov/portal/signin.jsp
Comment on this news service:
http://www.nyc.gov/html/misc/html/news_feedback.html
PLEASE DO NOT REPLY TO THIS MESSAGE!