SPOTLIGHT ON: FILM, TELEVISION, RADIO
By Christine Bruzzese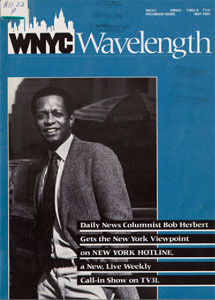 Many motion pictures and television shows have used New York City as a setting, often filming or taping right on location in the city. This article highlights some resources on movies, television and radio that can be found in the City Hall Library collection.
Film and Television Production in New York City: Beyond the Glitz: Lights, Cameras Jobs was prepared by Cristina C. Ampil for the New York City Economic Policy and Marketing Group. This publication studies the state of the motion picture industry in New York in the early 1990s, reviews opportunities for growth with cable television and digital technologies and proposes some strategies to promote and enhance film production in the city.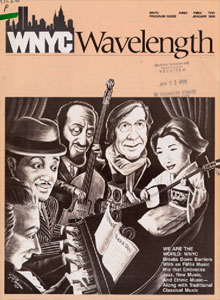 In 1968, the Mayor's Advisory Task Force on CATV and Telecommunications issued A Report on Cable Television and Cable Telecommunications in New York City. Established in 1967, the Task Force explored various issues and concerns regarding telecommunications and television systems. This report discusses cable technology at the time, the existing operations in New York City, the role of the federal government and offers recommendations for the future.
WNYC is a booklet published in 1984 by the Municipal Broadcast System to commemorate the sixtieth anniversary of its radio and television stations. History of both the municipal radio and television stations is presented along with photographs of performers, personnel and facilities. The radio station WNYC was sold to the WNYC Foundation in 1997.
The Entertainment Arts Industry in New York: Part 3: The Film and Video Industry - a Profile was published in 1997 by Exploring the Metropolis, Inc. A profile of the industry is presented along with statistical data, discussion of the workings of film production, sources of financing, advantages and disadvantages to working in New York City and recommendations.
Program guides for the municipal radio and television stations may be of interest to the researcher. Masterwork Bulletin, a program guide for WNYC radio, is kept in the collection. Holdings are from 1935 to 1975. Explore the resources mentioned here and others in the vertical files to find out more about motion pictures, television and radio in New York City.
---
For more info on the City Hall Library, please visit our website.
To unsubscribe please go to this link:
https://www.nyc.gov/portal/signin.jsp
Comment on this news service:
http://www.nyc.gov/html/misc/html/news_feedback.html
PLEASE DO NOT REPLY TO THIS MESSAGE!