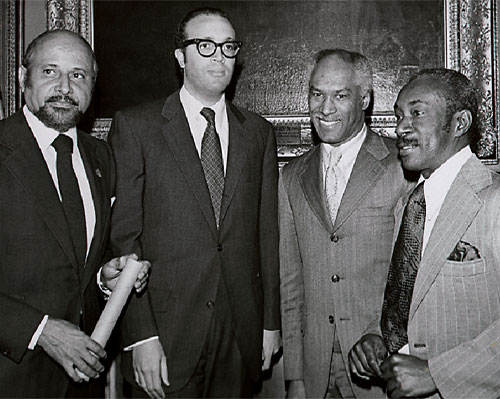 Adam Clayton Powell Day proclaimed, November 29, 1974. L to R: Percy Sutton, Adam Clayton Powell III, son of ACP, Deputy Mayor Paul Gibson, Manhattan Councilman Fred Samuel.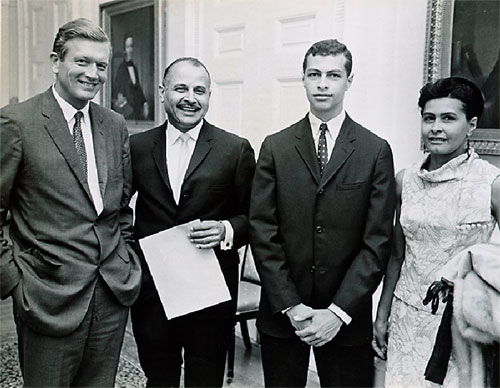 In an undated photograph, Mayor John V. Lindsay stands with Manhattan Borough President Percy Sutton and family.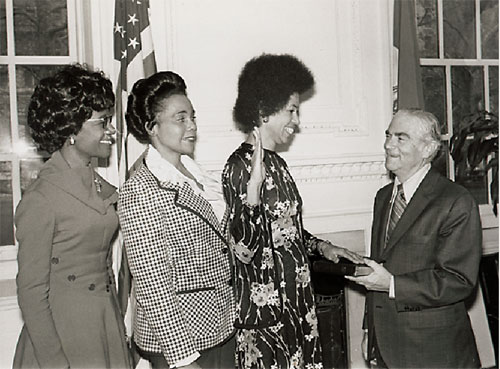 Mayor Abraham Beame swears in Eleanor Holmes Norton as Chairwoman of Commission on Human Rights, March 8, 1974. Representative Shirley Chisholm and Mrs. Coretta Scott King at left.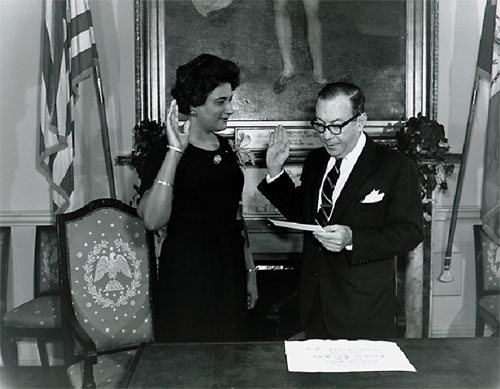 State Senator Constance Baker Motley with Mayor Wagner, February 7, 1963.