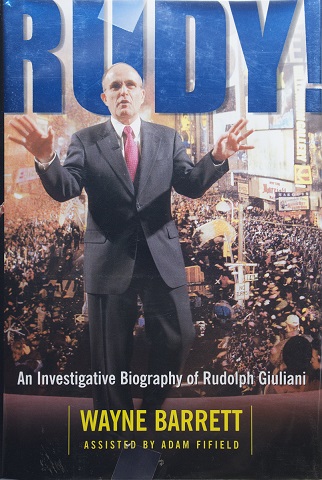 Municipal Library Monthly Book Club
Rudy! : An Investigative Biography of Rudolph Giuliani
By Wayne Barrett (assisted by Adam Fifield)

Wednesday, October 7th from 1 p.m. - 2 p.m.
Learn more about the complex history and personality of the Mayor considered by many to be a dynamic reformer who rescued New York City from the depths. What was he really like as a person, a politician and a family member? Wayne Barrett provides an in-depth investigative study of Giuliani. Join us for what is sure to be a fascinating discussion.
The Municipal Library is located at 31 Chambers Street, Suite 112. All are welcome!