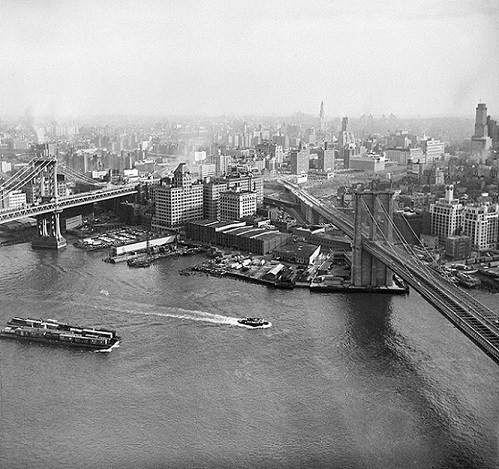 The New York City Municipal Archives: A Century on the Brooklyn Waterfront
Thursday, September 10th – Sunday, September 13th*
Friday, September 18th – Sunday, September 20th *
The NYC Municipal Archives invites you to explore a hundred-year history of the Brooklyn waterfront through photographs dating from 1870 to 1974. Beginning with the construction of the Brooklyn Bridge, through a period of intense activity as the center of the city's maritime-based economy, these images provide us with a fascinating and conversation-provoking view of a radically-changed cityscape. Selected from the largest repository of NYC digitized images in the world, the pictures tell a story of a place now known as Brooklyn Bridge Park. These unique prints, many produced from vintage large format glass-plate negatives, are a key element in visualizing the transition from industrial chaos to urban oasis.
*Hours Vary.
Visit Photoville's website for more information:
http://www.nyc.gov/cgi-bin/exit.pl?url=http://www.photoville.com/2015-exhibitions/century-brooklyn-waterfront/.