In 1984 the Municipal Archives established a Photo Unit is dedicated to the unique challenges in preserving and providing public access to the 4 million images in the Archives' photograph collections. Their activities range from collection maintenance to producing prints, and digital conversion.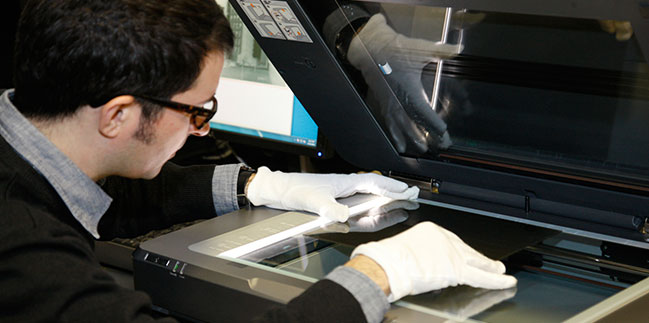 Every month the photo unit makes hundreds of prints from vintage negatives for patrons and exhibitions, creates meta-data for digitized collections, prepares negatives for cold storage, and produces thousands of new high-resolution scans.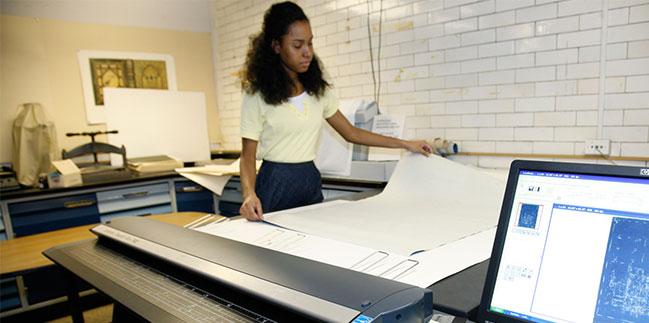 The Archives maintains a traditional black-and-white darkroom with one 8x10 enlarger and two 4x5 enlargers. Our digital lab preserves and makes available collections on fragile paper or those that only exist as negatives. The lab has includes two 13x19 inch reflective and transmissive flat-bed scanners, a 5x7 inch drum scanner, and an oversize scanner capable of handling prints 42 inches wide.
In May 2012, the Archives launched an on-line gallery of images selected from the collections. Patrons can easily browse or conduct subject-specific searches. They can order reproductions as prints, or high-resolution digital files with a licensing agreement. The Photo Unit is dedicated to expanding its presence on the web through the online gallery and theTumblr blog. The Photo Unit continues to improve online-user accessibility and to increase its digital holdings.