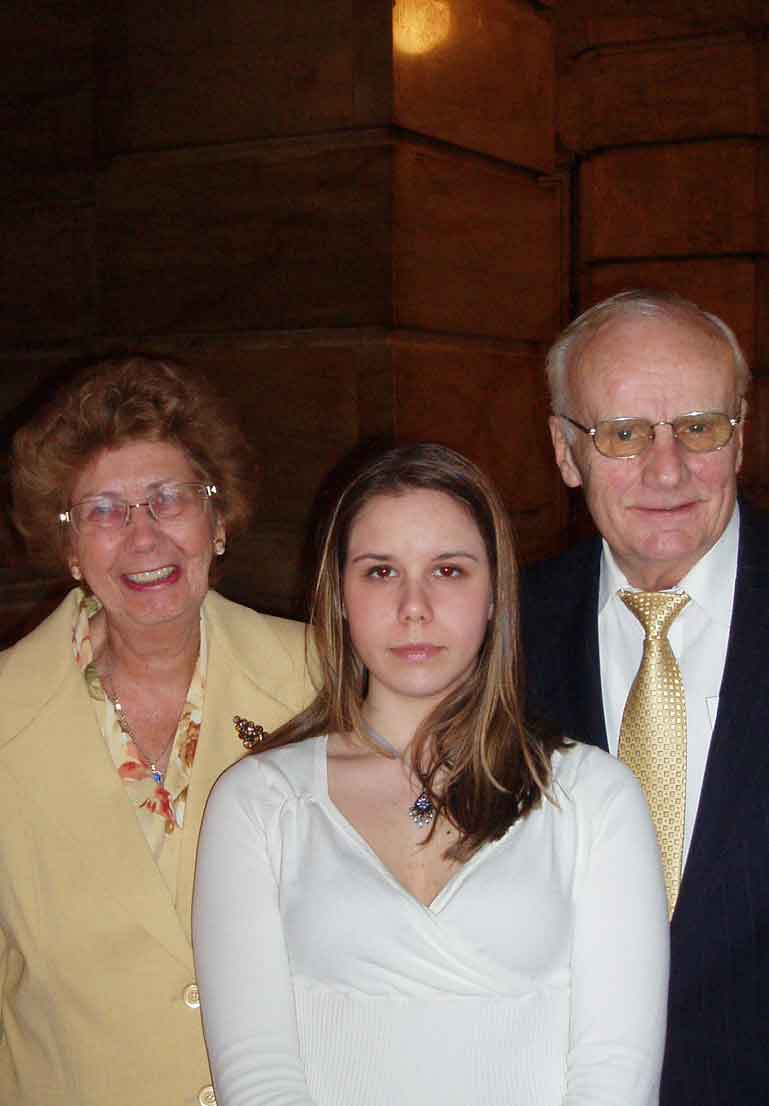 The Department of Records notes with sadness the passing of the former Municipal Archives Director, and esteemed colleague, Leonora A. Gidlund, on February 14, 2014, after a short illness.
Leonora joined the Municipal Archives in 1985. In one of her early triumphs she processed the records of the Vietnam Veterans Memorial Commission, and quickly rose to serve as Assistant Director. In 1992 she became Deputy Director, and took over the Director position in 2005.
Leonora brought great passion to all her endeavors. The Fund for the City of New York cited Leonora as "a well-known accessible symbol of public service excellence," when presenting her with its prestigious Sloan Public Service Award in 2006. Not only did Leonora devote herself to the Municipal Archives, she contributed her time and considerable energy to her chosen profession throughout her decades-long career. She rarely missed a meeting of the Society of American Archivists, and the Mid-Atlantic Archivists Regional Conference, and became stalwart and dedicated member of the local professional organization, the Archivists Roundtable of Metropolitan New York.
Leonora especially enjoyed working with new archivists. There are more than a few archivists in the area who received their first taste of archival work under her tutelage at the Municipal Archives. In one of her more recent achievements, Leonora guided a special project to catalog the Archives' collections of records pertaining to the attack on the World Trade Center on 9/11.
Except for a brief foray to Atlanta (when husband Lennart Gidlund accepted a job transfer, and she took the opportunity to train at the Georgia State Archives), Leonora lived her entire life in her beloved Brooklyn. She is survived by her husband of 58 years, Lennart, her son Lennart Jr., and granddaughter Kristen Gidlund.
In 2006, New York Times reporter James Barron interviewed Leonora for a profile in connection with the Sloan award: "I love the thrill of seeing something that someone wrote long ago," he quoted her as saying. "You get dirty, you break your fingernails, and you never know what you're going to find." Indeed.