Home > About Us > Our Mayors Through the Eyes of Facebook

Our Mayors Through the Eyes of Facebook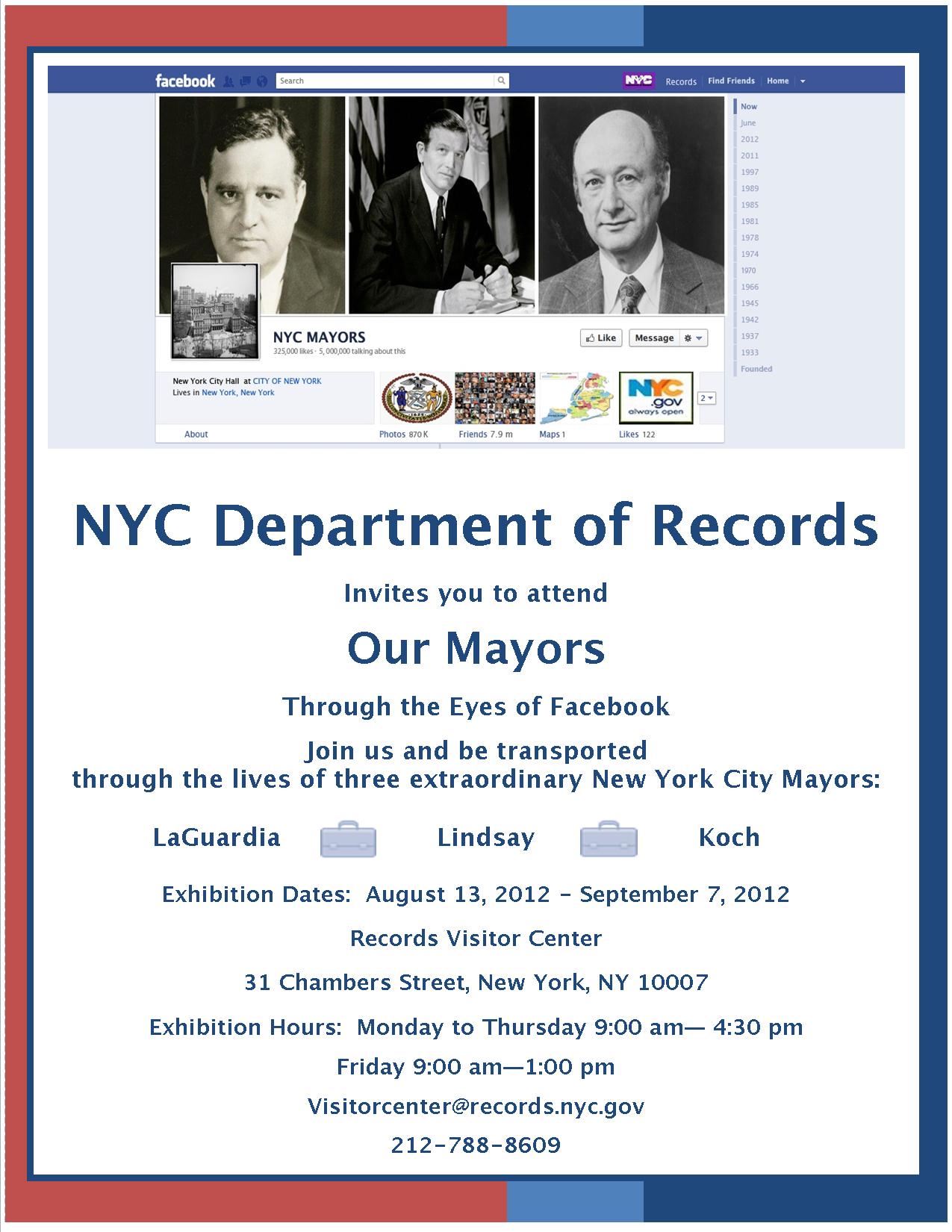 Over the course of our summer internship, we diligently researched the lives of three extraordinary New York City Mayors -Fiorello LaGuardia, John Lindsay, and Edward Koch. We found that each mayor had met great challenges and transformed the city. We decided to tell their unique stories with interactive displays using the ubiquitous social networking tool, Facebook. In Our Mayors: Through the Eyes of Facebook, we portray history in a new light, while demonstrating how the New York City Department of Records fosters individual and collective research.

We have displayed documents, photographs, videos, and artifacts that pertain to important historical events during the mayors' administrations. Every item has been selected from the Municipal Archives and City Hall Library collections. The Archives boasts of over 221,000 cubic feet of historical documents and the library maintains over 400,000 publications. And just recently, the Department launched an on-line gallery of over 870,000 historical photographs.

We would like to thank the staff of the NYC Department of Records for their help and guidance, especially Joel Castillo, MIS Web Developer, and Antonio Arce, whose technical skills were invaluable. We would also like to thank Stacy Beatty, Jr. and his staff in City Graphics at the Department of Citywide Administrative Services. We also appreciate the help that Timothy Bernstein and Matthew Fitzburgh provided in creating this exhibit.