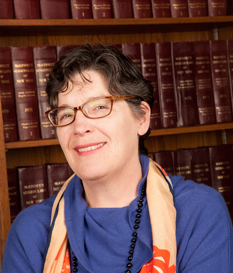 Pauline A. Toole
Commissioner
Dear friends:
Welcome to the New York City Department of Records and Information Services (DORIS), home of the Municipal Archives, the Municipal Library and the Municipal Records Center.
The Municipal Records Management Division develops and enforces the City's record management policies. The Municipal Archives preserves, catalogs and makes available City Government's historical records. The Municipal Library provides the public with published documents about City government and operates an online portal so this information is easily available.
Our mission is to foster civic life by preserving and providing access to the historical and contemporary records of New York City government, to ensure that City records are properly maintained following professional archival and record management practices and to make materials available to diverse communities both online and in person at the Municipal Library, Archives and Visitor Center.
Mayor Bill deBlasio has a strong commitment to ensuring that all New Yorkers can easily access information, whether about a current agency action or a past event. In keeping with the Mayor's vision, DORIS is making it easier to access information online. Our online gallery www.archives.nyc has historical materials and the government publications portal has an ever expanding trove of government records.
If you have any suggestions for how we could improve access please email commissioner@records.nyc.gov.
Please also visit us in person at 31 Chambers Street. The Municipal Library is a quiet place to read or conduct research in the City Hall area. The Visitors Center showcases historical records in various exhibits.
We hope to see you!
Sincerely,
Commissioner Pauline Toole