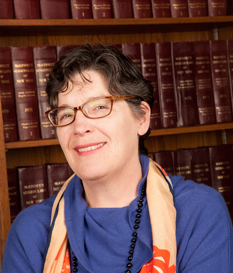 Pauline A. Toole
Commissioner
Dear friends:
Welcome to the Department of Records and Information Services (DORIS). Our small agency has two major functions: providing City documents to the public, elected officials and City agencies and managing, preserving and archiving the City's records. Our records date back to the earliest days of the City's colonial settlement and continue up to the present Mayoral administration.
The Municipal Archives houses historical government records including manuscripts, official correspondence, vital records, ledgers, moving images, photographs, sound recordings, maps and architectural plans. Our Records Division manages more than 900,000 cubic feet of City agency records and retrieves documents on demand. The Conservation Unit restores and protects damaged items. And, our state-of-the art Photography Unit digitizes and curates nearly a million pictures of New York and New Yorkers.
This website provides access to both these contemporary and historic documents, photographs and objects from City government.
Mayor Bill deBlasio has a strong commitment to ensuring that all New Yorkers can easily access information, whether about a current government action or a past event. In keeping with the Mayor's vision, DORIS will soon be making it even easier to find and access materials online. If you have suggestions for how we could improve access, please email commissioner@records.nyc.gov
Please also visit us in person. Our Library and Visitor Center welcome guests--the hours of operation are listed on this site. We are located in the Surrogate's Court building at 31 Chambers, in lower Manhattan.
We hope to see you!
Sincerely,
Commissioner Pauline Toole