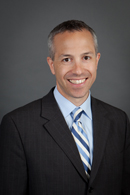 Daniel Zarrilli was appointed in March 2014 by Mayor Bill de Blasio as the Director of the Mayor's Office of Recovery and Resiliency for the City of New York. In this position, he is leading the development and implementation of the City's OneNYC resiliency program, preparing the city's neighborhoods, economy and public services to withstand and emerge stronger from the impacts of climate change and other 21st century threats.
Prior to this, he was named the City's first Director of Resiliency in June 2013 to implement A Stonger More Resilient New York after serving on the Mayor's Special Initiative for Rebuilding and Resiliency, leading the City's post-Sandy efforts to develop a comprehensive coastal protection plan for the five boroughs.
Daniel was appointed in 2014 to a 3-year term on FEMA's National Advisory Council and is serving on the Resiliency Technical Advisory Panel for the State of Louisiana's 2017 Coastal Master Plan update. From February 2014 until December 2014, he also served as the Acting Director of the NYC Mayor's Office of Long-Term Planning and Sustainability.
In a previous role, he was the Senior Vice President for Asset Management at the New York City Economic Development Corporation (NYCEDC). Prior to joining NYCEDC, Daniel spent five years with Bechtel Infrastructure Corporation.
He is a Professional Engineer in the State of NY and holds an MS in Civil and Environmental Engineering from MIT and a BS in Civil Engineering from Lehigh University. He resides in Staten Island with his wife and two children.