Name of Individual: Brian Caldwell
ARRA Award: Workforce Investment Act-Youth
Project: Summer Youth Employment Program
Administered By: New York City Department of Youth and Community Development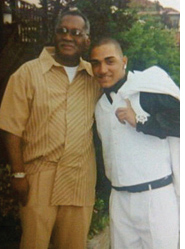 Brian Caldwell is a high school graduate from Canarsie High School in Brooklyn, New York. He lives with his parents, sister and brother. His school records show that he is dependable, responsible, dedicated, and self-disciplined. He hoped to join the Marines, but was involved in car accident and was still receiving physical therapy.
Caldwell was a part of the In School Youth Program "Go to School, Get a Job" as well as the Summer Youth Employment Program supported with ARRA Workforce Investment Act funds. He started with a subsidized job at a Staples store and was eventually hired by Staples at the end of the program. The wages that Caldwell earned allowed him to pay for senior year school supplies and clothes.
Now, almost three years later, Caldwell continues to work at Staples and has saved enough money to buy himself a car. Caldwell excelled at his job. He was recognized by Staples management for his customer service skills as he ranked 2nd for the region in selling product protection plans. He has received pay raises and was also offered a higher position. "It (ISY and SYEP) was very helpful, it got me my job…it gave me a chance to save money, and learn how to be responsible. I work 28-35 hours per week now. I would not have had this opportunity without the Italian-American Civil Rights League and SYEP. I learned communication skills, how to speak in public, and my resume is now quite impressive."