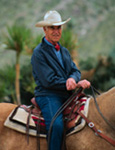 Pension plan membership rules, costs, rights, and retirement benefits vary from plan to plan. General information is listed below; see specific plan sites for more details.
All of the City's pension plans are treated similarly in the City's Payroll Management System:
Employee contributions for basic program and optional benefits are deducted directly from your pay and are shown on your pay statement.
Pension plans covered under Section 414(h) of the Internal Revenue Code allow an employer to treat an employee's required retirement contribution as if it had been paid or "picked up" by the employer. As a result, the contributions are not included in gross income for federal tax purposes until they are distributed as a benefit payment.
Basic contributions are subject to current social security, Medicare, and state and local taxes. While you are paying into the pension, your gross wages are reduced by the amount of your contributions for federal taxes. When you retire, you pay federal taxes, but not New York State or local taxes, on your benefit payments.
Pension contributions are shown in Box 14 of your W-2 Wage and Tax Statement.
Loans taken out against your pension are paid back through deductions from your pay for the period and amounts agreed upon.
Employees who "buy back" time can elect to pay the buy-back through payroll deductions.
The City of New York offers its employees opportunities to become pension members through various systems. Your title and agency determine which pension covers you. The pension systems include: