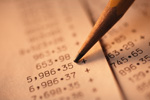 The City offers many savings and benefit programs related to your pay, including bonds, IRAs, and access to a Credit Union to help you manage your money wisely.
Municipal Credit Union
The Municipal Credit Union (MCU) is a full-service financial institution that offers its members a broad range of services including checking and savings accounts, Visa cards, mortgages, loans, ATM access, money market accounts, and individual retirement accounts. All City employees are eligible to join the MCU.


Learn more
IRA Payroll Deduction Program
Maintain your Individual Retirement Account through the convenience of automated payments deposited into your IRA account.


Learn more
Savings Bonds
The United States Department of the Treasury (Treasury) has announced that as a cost-savings move it will stop issuing paper Savings Bonds through employer-sponsored payroll savings plans by the end of the year. This change to the U.S. Savings Bond Program will support the Treasury's long-term plan to issue all securities electronically. While paper payroll savings bonds will no longer be available, City employees will still have the opportunity to invest in savings bonds and other Treasury securities through TreasuryDirect, a convenient and secure web-based system that allows employees to purchase, manage and redeem paperless savings bonds 24/7 from home.

Learn more
Health Benefits Buy-Out
This plan allows City employees who are covered under a health insurance plan through an employer other than the City of New York to waive their City health insurance and receive a cash incentive.


Learn more
Beneficiaries
Certain third parties have the right to part or all of a City employee's paycheck.


Learn more