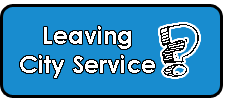 If you have a 457 and/or a 401(k) Deferred Compensation Plan account, an amount equal to your current deferral percentage will be deducted from your Managerial Lump Sum Payment as a contribution to your Deferred Compensation Account(s), subject to the 457/401(k) annual contribution limit and required payroll deductions, provided that the Managerial Lump Sum payment is received by the Deferred Compensation Plan by the latter of two and one-half months after separation from City service, or the end of the year in which you separated from City Service. Any payments received after that time are not eligible for deferral to the Deferred Compensation Plan, in accordance with IRS regulations.
You may begin withdrawing from your 457 account as soon as 45 days after you have severed from City service and are no longer on payroll. However, you are not required to begin withdrawing your Deferred Compensation account until you are age 70½. If you are interested in rolling your DCP account(s) into an IRA, consider the NYCE IRA.
For more information about withdrawing your funds, please visit Deferred Compensation at nyc.gov/deferredcomp.
---
The Management Benefits Fund (MBF) was established on July 1, 1967, to provide supplemental benefits to the non-unionized personnel of the City of New York, which includes all managerial, confidential, and original jurisdiction employees and retirees. The Fund receives on behalf of its members, as do the municipal labor unions, an annual contribution from the City for the provision of these ancillary employee benefits.

Since its inception, MBF has sought to provide coverage for services not reimbursed by the City of New York's Employee Benefits Program, including:
Dental care
Vision care
Long-term disability insurance
Life insurance
Medical coverage in the event of catastrophic illness
Currently, MBF provides benefits to over 20,000 active and retired members and their dependents, serving a total of over 40,000 beneficiaries.

Download this section of the Fund Booklet (PDF)


Email the Management Benefits Fund


Register your email address with the MBF


Read the MBF Newsletter


See the Management Benefits Fund FAQ


Calculate Your GUL Contributions