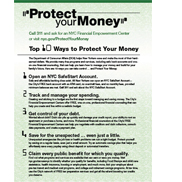 Top 10 Ways to Protect Your Money
Learn the top 10 ways to manage your money and build for your family's future.


Get tips in
English Español 中文


Go to the Protect Your Money home page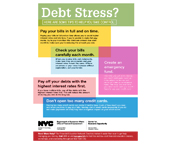 Tips to Take Control of Your Debt
DCA's Office of Financial Empowerment offers debt-stressed New Yorkers tips on how to control personal debt.


Get tips in
English Español 中文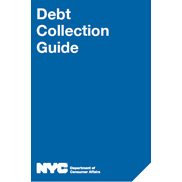 Debt Collection Information
Any business collecting debts from New York City residents must be licensed by DCA. Learn what to do when you receive a notice from a debt collector.


Debt Collection Guide in
English Español Kreyòl Ayisyen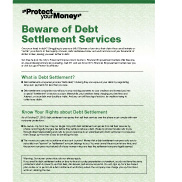 Debt Settlement Services—Information and Tips
Over your head in debt? Struggling to pay your bills? Beware of services that claim they can eliminate or "settle" your debts. In the majority of cases, debt settlement does not work and can cost you thousands of dollars in fees, leaving you even further in debt.


Get tips to protect your money in
English Español 中文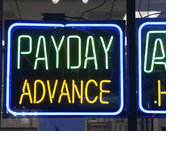 Tips about Payday Loans




Payday loans are illegal in New York.

A payday loan is a high-interest loan borrowed against your next paycheck. In New York State, most payday loans are handled by phone or online.


Get tips in English Español 中文 Русский


Money Worries? Speak with a free Financial Empowerment Center counselor to help you take control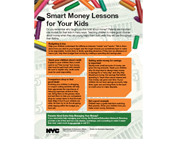 Smart Money Lessons for Your Kids


DCA's Office of Financial Empowerment offers parents tips to teach children how to make good choices about money.


Download Lessons (in PDF)

Descargue Lecciones (en PDF)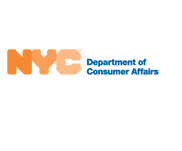 DCA Publications


The New York City Department of Consumer Affairs (DCA) offers free guides to help consumers and businesses understand City laws governing the marketplace. Guides help consumers know their rights when conducting transactions, and help businesses know their responsibilities.


Visit the DCA Publications Web page