Ensuring that consumers and businesses benefit from a fair and vibrant marketplace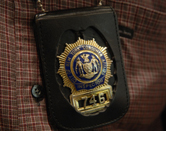 The New York City Department of Consumer Affairs (DCA) enforces the City's landmark Consumer Protection Law and other related business laws throughout New York City. To ensure businesses comply with the law and consumers are protected, DCA conducts routine inspections throughout the five boroughs, resolves individual consumer complaints, pursues large-scale litigation, and conducts administrative hearings. DCA inspection work ranges from checking for refund policies and proper price posting to performing undercover inspections. DCA reserves its litigation work for businesses that refuse to comply with consumer protection regulations, and focuses particular attention on industry-wide patterns of abuse.
Through targeted outreach, partnerships with community and trade organizations, and informational materials, DCA educates consumers and businesses alike about their rights and responsibilities.

If you have a complaint against a business, file a complaint with DCA

To learn more, visit DCA's Web site