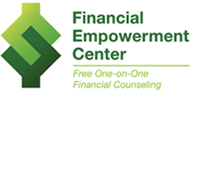 The City's Financial Empowerment Centers offer free, one-on-one financial counseling. To help New Yorkers achieve their financial goals through digital tools, we invited developers and designers to create apps at the Financial Empowerment Hackathon. During the two-day event, 25 participants produced working prototypes. Winners are listed below.  
WINNER
Andrew Jiang, Xinzhao Liang, Rachel Tsao
Remind Me
Learn more 
RUNNER-UP
Alexandros Hatzakis, Noel Hidalgo
MoneyHack Map
Learn more 
RUNNER-UP
Jeffrey Novich
Pay Yourself First
Learn more 
JUDGES
Hrishi Dixit, Chief Technology Officer at LearnVest
Phil Kim, Head of Capital One Labs NYC
Jonathan Mintz, Commissioner, Department of Consumer Affairs
Arnaud Sahuguet, Product Manager at Google.org
Will Tucker, Vice President at ideas42

ABOUT OFE
DCA's Office of Financial Empowerment (OFE) was launched by Mayor Michael R. Bloomberg and the Center for Economic Opportunity at the end of 2006 as the first local government initiative in the country with the specific mission to educate, empower, and protect individuals and families with low incomes. OFE creates innovative programs, products, and services for New Yorkers so they can build assets and make the most of their financial resources. The Agency's goal is to increase access to high-quality, low-cost financial education and counseling; connect individuals to safe and affordable mainstream banking and products and services; improve access to income-boosting tax credits, savings, and other asset building opportunities; and enforce and improve consumer financial protections to safeguard financial stability.
SUPPORTERS
The Financial Empowerment Hackathon is generously supported by Capital One and the Cities for Financial Empowerment (CFE) Fund.