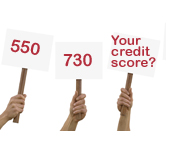 A credit score is a number assigned by credit reporting companies based on information available on your credit report. Like a test score, the higher the score, the better your credit. A good credit score shows that you have a high probability of repaying loans on time. Therefore, a good credit score will help you take out loans more easily and even get better interest rates. The three nationwide consumer credit reporting companies (Equifax, Experian, TransUnion ) use VantageScore to
determine consumers' credit scores. Below is
information regarding VantageScore.



Please note: Some lenders use their own credit score calculations, so you can end up with a number of different credit scores.

Breakdown of what makes up your credit score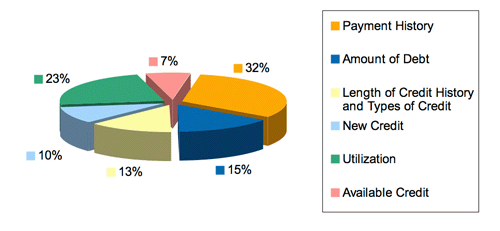 Credit Score System
Credit scores range from 501 to 990 and can be represented by the A, B, C, D and F grades you would see in school grading systems. When creditors look at your score, they check to see if you are a low- or high-risk borrower. A low-risk borrower is someone who most likely would repay their loans, while a high-risk borrower is someone who most likely will be unable to repay their loans on time. Here are the score ranges:
901 - 990
801 - 900
701 - 800
601 - 700
501 - 600
(very low-risk)
(low-risk)
(medium-risk)
(high-risk)
(very high-risk)
= A
= B
= C
= D
= F
Purchasing your credit score and more
You can purchase your credit score from one of the three credit reporting agencies (Equifax, Experian, TransUnion). However, we strongly recommend that you review your free credit report before obtaining your score.
Please beware of credit repair scams that promise to change your credit score or correct your credit report quickly. Instead, get helpful tips to improve your credit score