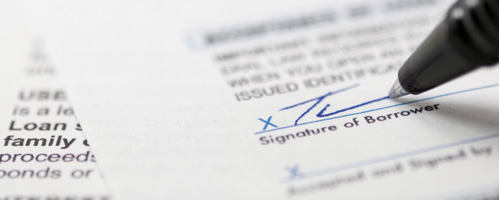 AN INTRODUCTION TO LOANS
A loan is money you borrow for a specific reason and agree to repay at a later date (usually with interest). Most people will take out one or more forms of loans in their lifetime, so learn about loans now to become a savvy borrower.


Words to know when it comes to loans


How to read the fine print in loan agreements


Top five loans to avoid


Get quick tips about: auto loans, student loans, credit cards, mortgages, payday loans, and refund anticipation loans


Improve your credit score to get better rates on loans

PAY OFF YOUR LOANS
Getting a loan may be easy, but what about repaying it? If you're struggling with debt, don't panic. Learn ways to reduce your debt or seek a credit counselor's help to manage your debt.


Five tips to reduce your debt


Three signs you need a credit counselor


File a complaint against a debt collector

WHAT YOU NEED TO KNOW ABOUT CREDIT CARDS
Making purchases with a credit card is easy now that so many businesses accept credit card payments. However, it is money that you must repay. Learn how to use your credit card wisely to avoid debt problems.

Common credit card terms


How to read a credit card statement


How to use your credit card wisely


Improve your credit score to get lower rates on your credit card


Protect your identity against credit card fraud