CREDIT CARD ADVERTISEMENT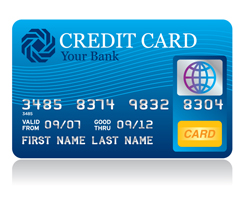 MORE THAN JUST A PRETTY CARD
0.0% Intro APR for 6 months on purchases

Low Balance Transfer APR - 2.9% for first 6 months

No annual fees
Sound like a good credit card deal?
ANSWER: Maybe.
You must understand the "credit card language" before knowing if this deal is good for you.
A credit card is a type of loan because you must pay back the money you borrow. Misusing a credit card can lead to debt troubles which can affect your credit report and score. Before applying for a credit card, always remember to read all of the terms and conditions; they usually can be found on the back page of a mailing offer. To help you understand "credit card language," below is general information found in a credit card mailing offer. Place your mouse over the different sections to learn more about common credit card terms.