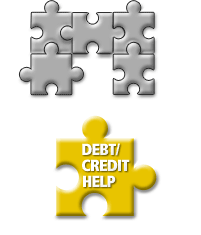 Debt is money that you borrow and must repay while credit is the ability to borrow money with the promise to repay it at a later date.

Debt and credit go hand in hand – credit is used to get debt and debt can affect your credit. If you manage your credit well, you can get better rates for your debts. If you manage your debts well, you can build up your credit and improve your credit history.
Bottom line: Balancing debt and credit well allows you better access to money. GET DEBT/CREDIT HELP now.
Get Credit Basics to learn what credit is, how it works and why your credit report is important.