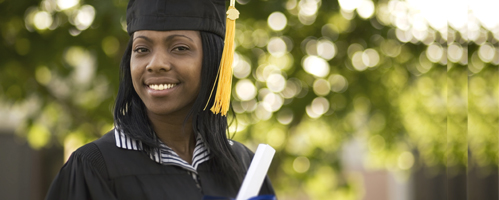 With tuition prices increasing, college can be expensive. The good news is you might not have to pay for the entire cost of college out of your own pocket. There are financial aid options available that can help you pay for your or your child's college education.
GET MONEY FOR COLLEGE
When you file the Free Application for Federal Student Aid (FAFSA), you learn if you are eligible for tuition assistance from the government and your college.


Learn about the types of financial aid available


Get financial aid tips from Federal Student Aid


Getting a private student loan may be difficult when you don't have a credit history.
However, there are federal student loans that do not require a credit record.
Learn the difference between federal and private student loans


Get tips from the Federal Trade Commission (FTC) on how to avoid scholarship and financial aid scams
REPAYING YOUR STUDENT LOANS


Before you graduate or leave school, you are expected to meet with an "exit counselor" to discuss repayment of your student loans.

What is exit counseling?

Tips about student loans