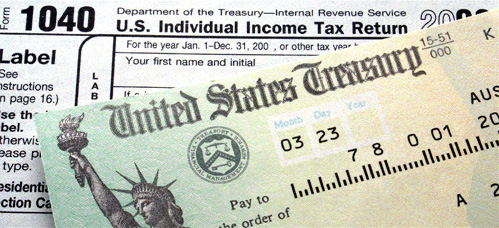 A tax credit is a dollar-for-dollar reduction of taxes owed. Depending on your income, the federal, state, and New York City governments might owe you!
GET MONEY BACK
During the year, the government takes money from your paycheck in the form of taxes. At tax time, you may be eligible to claim certain tax credits. A nonrefundable tax credit will reduce the amount of taxes you owe the government. A refundable tax credit also reduces the amount of taxes you owe, but could result in a refund check. Learn more about specific tax credits for which you may be eligible:


  Earned Income Tax Credit (EITC)


  New York City Child Care Tax Credit


  Other tax credits
GET TAX HELP
Citywide, there are several free and low-cost sites, where you can receive assistance. Remember: Even if you do not have to file a tax return, you should file one to claim any credits for which you might be eligible.


  Find a tax assistance center near you


  Download the Consumer Bill of Rights Regarding Tax Preparers in
     English    Español    العربية    বাংলা    中文    Kreyòl Ayisyen    한국어    Русский


  Filed your federal return? Visit the IRS's Where's My Refund to track your refund