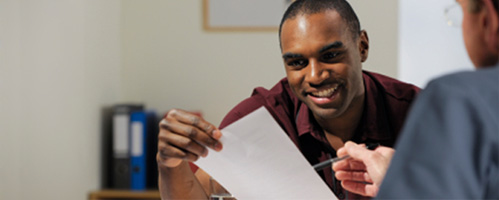 FINANCIAL EMPOWERMENT CENTER
Free one-on-one financial counseling
The City's FREE Financial Empowerment Centers can help you take control of your debt, improve your credit, deal with debt collection, create a budget, open a bank account, and much more. One-on-one financial counseling is provided for FREE by professional counselors in person or by phone in English and Spanish.


Find a Financial Empowerment Center near you
ACCESS NYC
Benefit Information. One Place.
Visit ACCESS NYC, a free Web site where New Yorkers can screen for eligibility and get information for City, State, and Federal benefits and programs. Learn how to apply, what documents to bring, where offices are and how to get there, and even print partially completed applications. Visit ACCESS NYC online anytime, from any computer with an Internet connection.
SINGLE STOP USA
Do you need extra money to help make ends meet?
Single Stop, a national nonprofit, helps struggling individuals and households get life-changing government cash and noncash benefits, and also provides financial advice and legal counseling.


Find the nearest Single Stop site to make an appointment