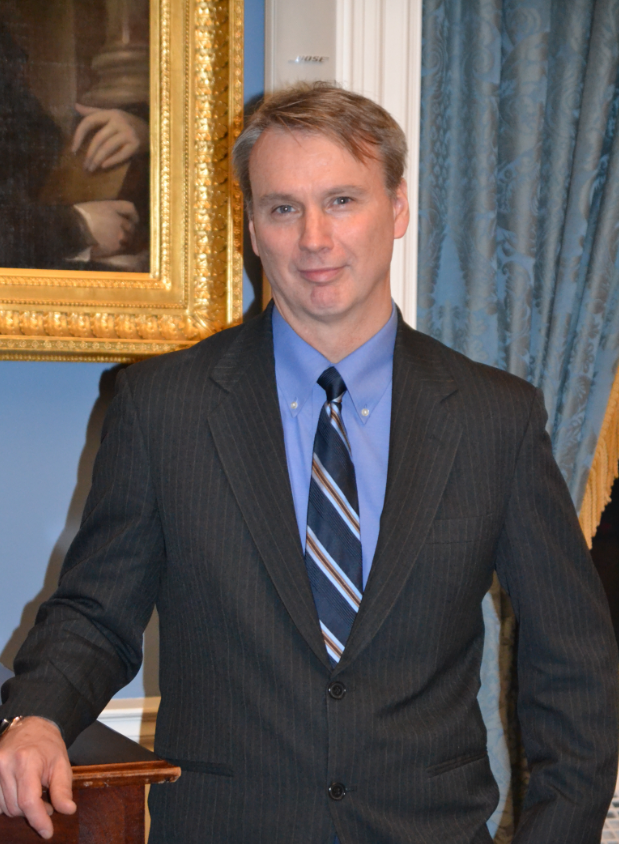 The New York City Mayor's Office of Environmental Remediation (OER) has now enrolled over 475 separate cleanup and redevelopment projects on over 1,000 properties in the NYC Voluntary Cleanup Program (VCP). The VCP is the only municipally-run cleanup program in the nation and in a few short years has also become one of the nation's most productive environmental cleanup programs. Since 2014, OER has completed cleanup and redevelopment of over 425 properties on over 110 acres of land, and has removed and properly disposed over 33 million pounds of hazardous soil and over 300 buried tanks. We work closely with New York State to achieve the highest quality cleanups that eliminate public exposure to environmental pollutants and ensure that we are building the safest places in NYC to live and work.
About 50% of these remediated properties are located in historically disadvantaged neighborhoods and the average vacancy prior to cleanup and redevelopment is about 12 years. After remediation is complete, redevelopment of these properties promotes neighborhood vitality and new economic growth. In a typical year, OER cleanup of vacant land will enable new development representing about $2.25 billion in new capital investment in 6 million square feet of new building space, and will create 2,200 permanent new jobs, 6,500 construction jobs and 1,000 new units of affordable housing. Revitalizing vacant land also generates new tax revenues for the city, estimated to be over $350 million each year in new long-term sales tax, income tax and property tax. When you add this up, the NYC Voluntary Cleanup Program is taking some of the most blighted properties in our most disadvantaged neighborhoods, cleaning them up and making them safer, and enabling new construction that is bringing new businesses, new jobs and affordable housing right where they are needed most.
OER established the Vacant Land Cleanup and Revitalization Initiative, a collection of over 30 programs that aim to promote equity by providing grants and technical support for community based organizations performing grass-roots land planning, establishing green job training on land cleanup projects to provide job opportunities for local workforce development graduates, establishing grants to support remediation for affordable housing and community development, establishing a variety of new programs to promote climate change resilience to make our land safer for residents in flood prone former industrial neighborhoods, and making educational materials and information on projects in the NYC Voluntary Cleanup Program readily available to all New Yorkers. This initiative is arguably one of the most ambitious municipal initiatives for revitalization of vacant contaminated land in the world and was recognized in 2015 as one of the five most innovative government programs in the U.S. by Harvard University's Kennedy School of Government.
To promote investigation and cleanup of brownfields, we introduced NYC Brownfield Inventive Grant (BIG) and are now investing almost $6 million in cleanups in the VCP. This program focuses most of these resources in underserved communities where brownfield impacts are greatest.
OER established the NYC Clean Soil Bank, the world's first municipal clean soil exchange, which allows clean native soil excavated from deep below remediated development sites to be delivered, free of charge, to other development properties that need soil. Local recycling replaces avoids long distance transport to commercial recycling facilities outside of NYC and provides an abundant and cost-free supply of locally-sourced clean soil for use in construction by city agencies—saving millions in taxpayer costs—while also reducing soil transport distances, fuel consumption and truck emissions of greenhouse gasses and air pollution, lowering traffic congestion, and minimizes nuisances caused by commercial solid waste facilities in environmental justice neighborhoods that might otherwise have processed this soil.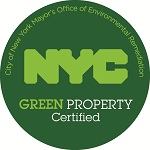 All properties cleaned up in the VCP are awarded a NYC Green Property Certification (GPC) that recognizes that the property is one of the safest places in New York City to live and work. This program provides valuable marketing opportunities for developers to attract new tenants and prospective purchasers, by demonstrating that the property has achieved the highest level of safety and environmental stewardship. We provide an attractive building foundation plaque to all recipients to illustrate the positive environmental role that the developer's environmental efforts are playing in their community.

We are committed to making the VCP the most transparent cleanup program in the nation. We have established an online repository for all project documents and we include a Community Protection Statement in each cleanup plan, and now translate that statement into six of the most common languages spoken in NYC communities. OER established TurboTraining, an advanced training program that aims to help environmental professionals learn more about how to effectively navigate OER's cleanup programs. Thus far, more than 500 environmental professionals have been certified by this training program. To help communities learn more about our programs, we produced four new video's in our Cleaning Up NYC Video Series. These videos, which are now available on our website, provide basic education on brownfield investigation, describe programs the city offers to assist cleanup, and explain why brownfield cleanup is so important in our disadvantaged communities.

Finally, OER has played many other important roles to improve the environment for New Yorkers. Following Hurricane Sandy, over 200,000 cubic yards of sand was washed ashore and into beachfront communities along the Atlantic coast in NYC. FEMA and the Army Corps of Engineers faced enormous costs for transport and disposal of sand in Pennsylvania landfills. In the weeks following the storm, working with New York State DEC, US EPA and the NYC Parks Department, OER established the first beneficial reuse program for sand recycling ever instituted by FEMA after a coastal storm. This program, which was later emulated on Long Island and in New Jersey, reused sand to build a one-mile long flood protection berm under the boardwalk at the head of Rockaway Beach in Queens. Reuse of this sand saved the federal government over $80 million in disposal costs and the berm it created now provides a new, front-line defense against future storm surges for NYC communities.

At OER, we are proud to serve the citizens of New York City and to work with you to remediate vacant land and make our city a safer place to live, work and play. If you have any questions, feel free to call me at (212) 676-0386 or Contact OER.

Sincerely,
Daniel Walsh,
Ph.D. Director