OEM and the Department of Education have created two fun-filled, interactive versions of the guide — one for elementary school kids, the other for students in middle and high schools. In November of 2007, New York City public schools received packages of guides for teachers to share in their classrooms. Guides are available in nine languages. Download Ready New York for Kids (in PDF), call 311 (TTY: 212-504-4115), or contact 311 online to receive copies by mail.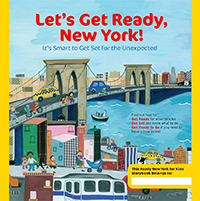 Kindergarten - 5th Graders:
Let's get ready New York!
Click on one of the languages below to download:

Teacher's Guide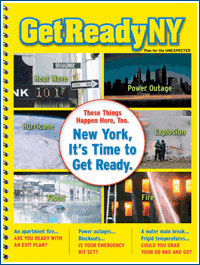 Middle & High Schoolers:
Get Ready New York
Click on one of the languages below to download:

Teacher's Guide