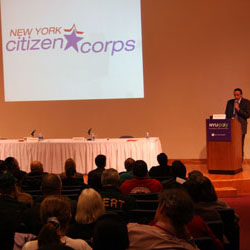 On May 18, 2009, the NYC Citizen Corps Council (CCC) Volunteer Taskforce hosted the third annual Disaster Volunteer Conference. Under the management of the New York City Office of Emergency Management (NYC OEM) the CCC brings together local leaders to promote community preparedness and volunteerism.




Panel speakers included experts in leadership and emergency management. From the left: Gerald McCarty, General Manager at Port Authority OEM, Theresa Bischoff, CEO of American Red Cross of Greater New York, Herman Schaffer, Director of Community Outreach at OEM, Dr. Barry Dorn, Associate Director at Harvard University, Alaina Hession, Program Manager of New York Cares, and Joseph F. Bruno, Commissioner of OEM.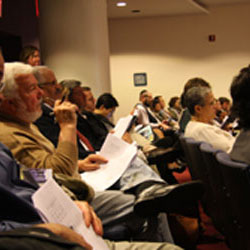 More than 200 representatives and volunteers attended the event to learn how to be more effective leaders during times of emergency.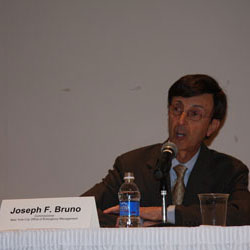 NYC OEM Commissioner and panel member Joseph F. Bruno spoke about the importance of cross-agency leadership and coordination.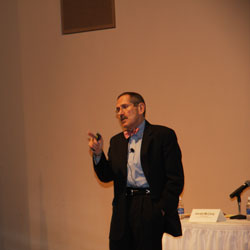 Dr. Barry Dorn, the Associate Director of the Program for Health Care Negotiation and Conflict Resolution at the Harvard School of Public Health, delivered the keynote address on Meta-Leadership and the need for volunteer leaders to work together.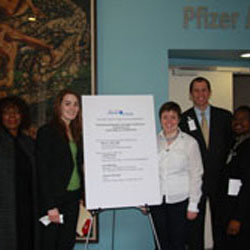 The conference planning team successfully brought together volunteers from many different agencies across the city. From the left: Ann Daniels of CERT, Alaina Hession of New York Cares, Megan Graham of World Cares Center, Ty Buckelew of New York Cares, and Linda Whitaker of Department for the Aging.