Ready New York Posters

At the beginning of 2007, OEM created two posters for its Ready New York program. One poster asked "Are You Ready New York?" to promote general preparedness for emergencies. The other poster asked "What's in your Go Bag?" to encourage New Yorkers to collect emergency supplies.

OEM used these posters at preparedness events and as outdoor advertisements throughout 2007. In the spring, OEM ran English versions of these posters on subways. Spanish, Russian, and Chinese versions were posted on phone kiosks and check cashing offices throughout the city.



Click on the images to view larger versions of the advertisements.




| | |
| --- | --- |
| Are You Ready New York? | What's In Your Go Bag? |
| Subway | Subway |
| | |
| Phone Kiosk | Check Cashing Office |
| | |
2007 - 2008 Ready Campaign with the Ad Council
At the end of the summer of 2007, New York City media began running OEM's new advertising campaign, a localized version of the national Ready campaign, sponsored by the U.S. Department of Homeland Security. In English and Spanish, the multi-media advertisements encourage residents to make emergency plans with their loved ones. The Ad Council lead the project and worked with BBDO, who provided pro-bono creative services to develop TV, radio, newspaper, and web space to reach as many New Yorkers as possible.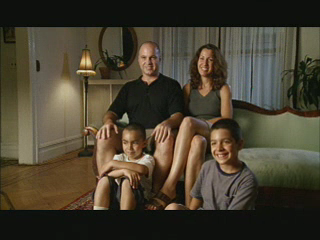 View English "Tomato Paste" PSA (above)































2007

Mets PSA
In summer 2007 Ready New York got some help from the New York Mets and added a new public service announcement to its campaign with Mets star Howard Johnson. The PSA relates emergency preparedness to baseball, encouraging New York families to strategize and create "game plans." These Ready New York advertisements will air at Shea Stadium through the 2007 season.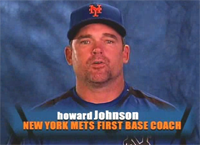 View "The Mets Are Ready New York" (high band, 300K)
View "The Mets Are Ready New York" (low band, 56K)

Back to main page