Need help locating summer housing accommodations? Let us help! NYC has many safe, affordable, accessible student living accommodations, both on- and off-campus. With emerging student neighborhoods through the city's five boroughs, there are plenty of places for you to call home this summer.
On-Campus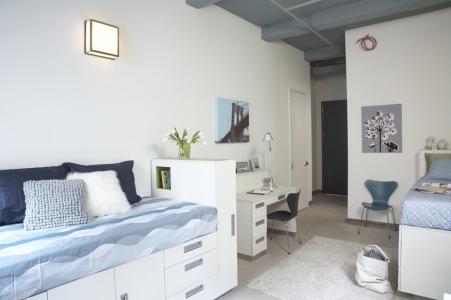 As with other college towns, NYC also experiences the tide of incoming and outgoing students at the onset of summer. And with the outgoing, come vacated student dormitories- which colleges and universities open to its enrolled summer school students.

Most on-campus housing offers fully furnished apartments and other on-site amenities, such as 24-hour security, resident advisors, and social activities for residents. To learn more about the full range of on-campus summer housing opportunities available, visit the website of the school you're interested in, and speak with their housing counselor.
Off-Campus

Maybe you're looking for that 15 minute walking commute to your face-paced internship, or an apartment just on the fringe of the school's campus- there are tons of off-campus student housing opportunities available to you over the summer.
College and university housing: You don't need to be a student enrolled with the school in order to take advantage of their available housing units. Likewise, these opportunities are also available to seasonal students looking to live in a neighborhood outside of the school's campus. Check in with Educational Housing Services (EHS) to find out more about these opportunities.
Sublets: Sublets are one of the most popular housing choices of college and graduate students looking for flexible, short-term housing. A well-known public resource is the classified website listing, Craigslist. Similarly, you should check in with the college and university you'll be attending to see if an external website exists where current students post classifieds. This can be a good, less-advertised resource for summer residential options.
For additional links and info, check out our Housing section.