On January 19, 2016 OATH's Administrative Judicial Institute and New York Law School co-hosted a 3.0-hour CLE program entitled Understanding the Dimensions of Human Trafficking: A Primer for Judges and Legal Professionals. Approximately 100 people attended the event.
Presenters included: Taina Bien-Aimé, Executive Director at Coalition Against Trafficking in Women; Jayne Bigelsen, Director of Anti-Human Trafficking Initiatives/ Co Director Legal Advocacy at Covenant House New York; Kate D'Adamo, National Policy Advocate at the Sex Workers Project; Dorchen A. Leidholdt, Director, Center for Battered Women's Legal Services at Sanctuary for Families; Melina Lito, Trafficking Program Officer at Equality Now; Renán Salgado, Human Trafficking Specialist at Worker Justice Center of NY; Suzanne Tomatore, Co-Director of Immigrant Justice Projects at City Bar Justice Center and Judge Toko Serita, Acting Supreme Court Justice.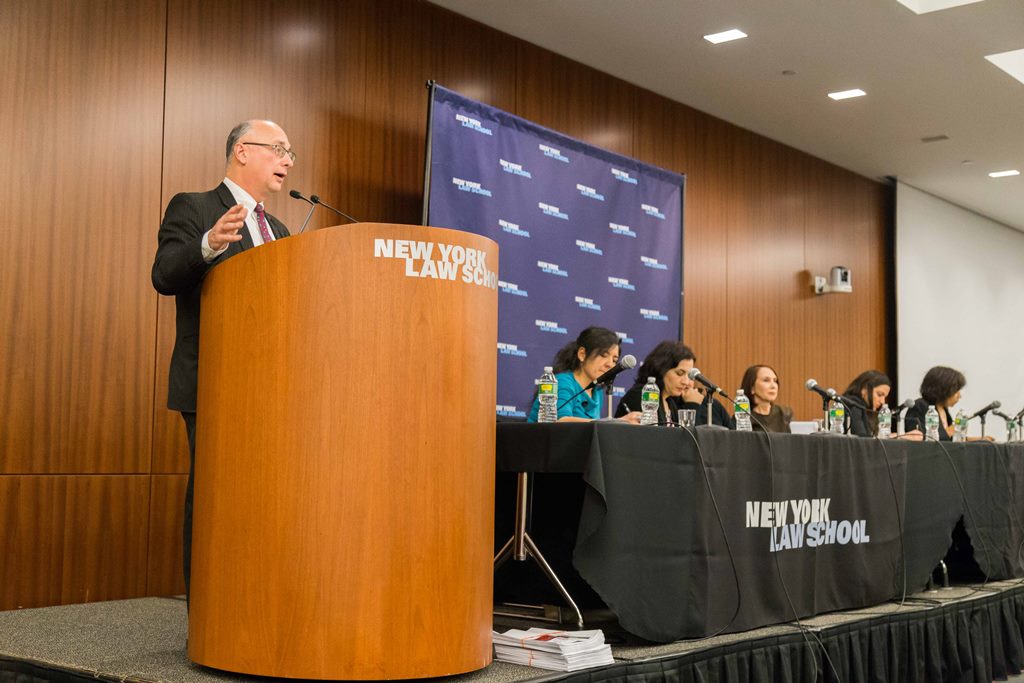 OATH's Director of the Administrative Judicial Institute, Ray Kramer, gives welcoming remarks.