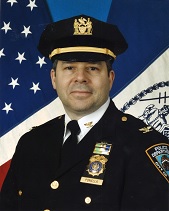 Commanding Officer: Inspector Thomas Ponella
59th Street/Columbus Circle subway station,
New York, NY 10019
Phone: (212) 258-2875

The Transit Manhattan Borough Command is responsible for patrol coverage for all NYC subway stations in Manhattan as well as three stations in the Bronx on the Broadway/7th Avenue IRT. There are four patrol commands, known as "Districts", that fall under the Borough Command, each responsible for a geographical area of the subway in much the same way that precincts patrol neighborhoods above ground. The Districts that comprise Transit Manhattan Borough Command are: District 1, District 2, District 3, and District 4.