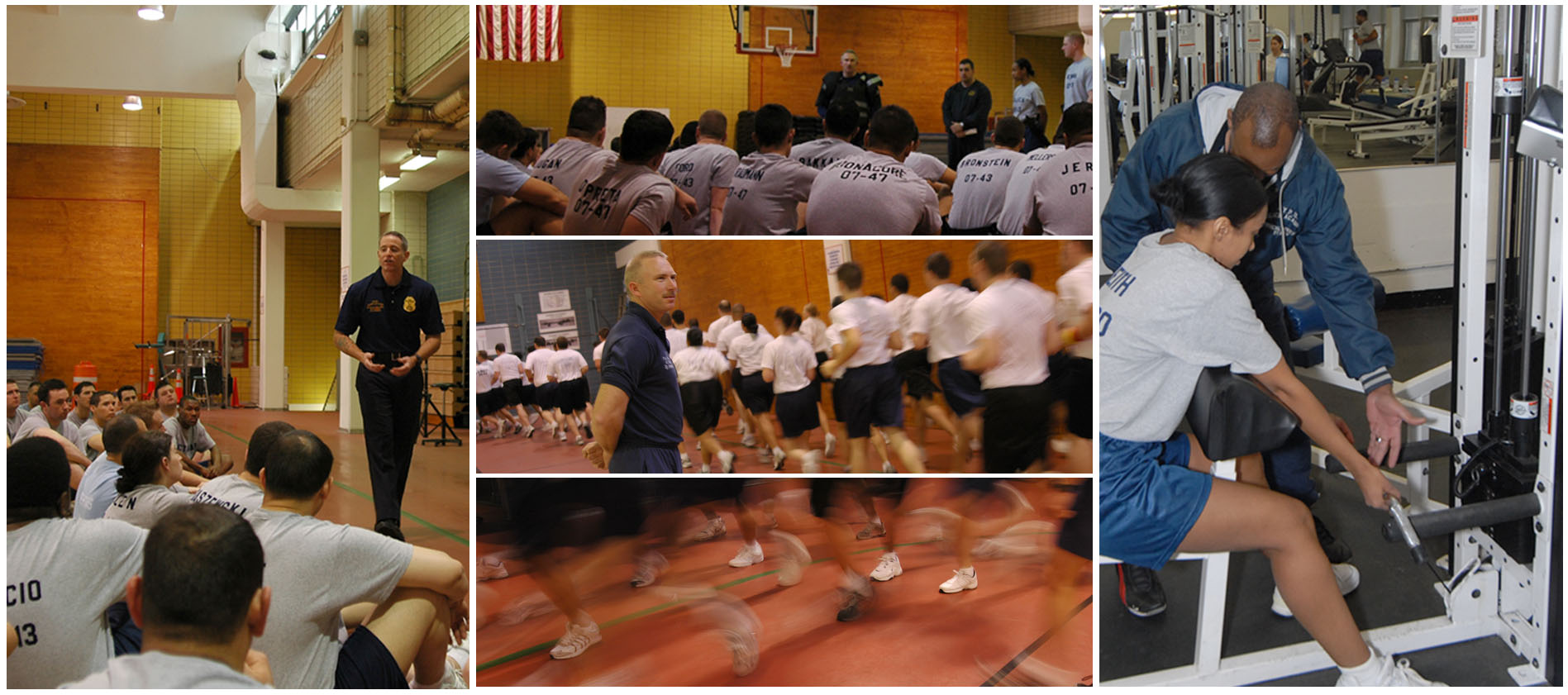 The mission of the Physical Training and Tactics Department is to physically prepare recruits for the rigors of police work, and to tactically prepare them for the dangers they may encounter. This is accomplished through extensive training in calisthenics, defensive tactics, straight baton, expandable baton, frisking and cuffing, first aid, cardiopulmonary resuscitation, and water safety skills.
 
     The individual sets of skills learned through regular training are further reinforced in interactive exercises that prepare recruits to combine multiple skills to address simulated police encounters. Examples of such sessions are the Car Stop Workshop, a three-day workshop conducted at Floyd Bennett Field, and Field Encounters, a workshop conducted in the main gymnasium that incorporates physical exertion with scenario based training.
    Additionally, in an effort to improve the physical and nutritional guidance provided to recruit officers during their training, the members of the Physical Training and Tactics Department staff are certified as Law Enforcement Fitness Specialists from the Cooper Institute.