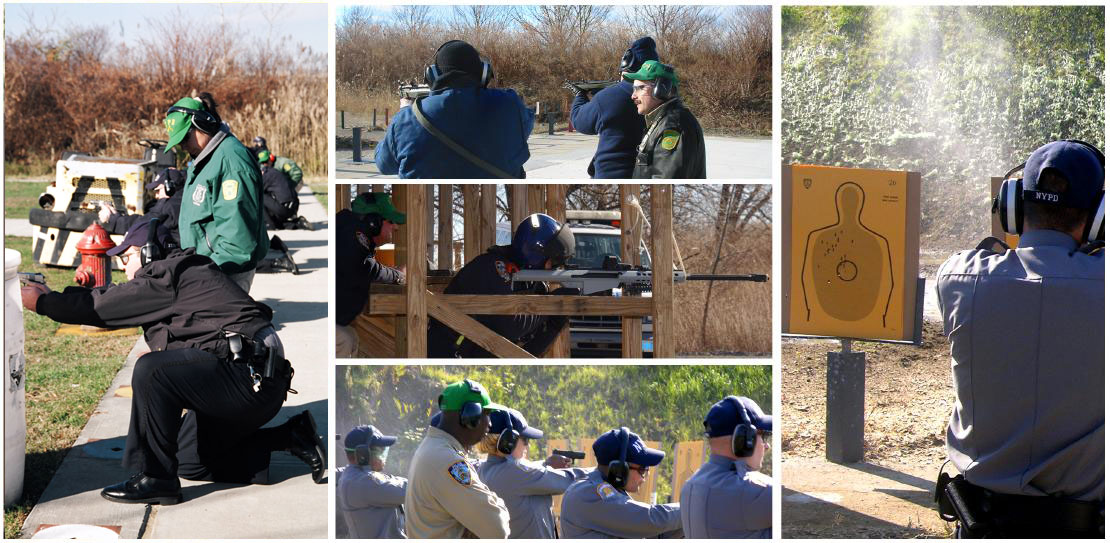 The Firearms and Tactics Section is tasked with the important responsibility of providing firearms requalification and tactical training to uniformed members of the Department. The principal concern with any firearms instruction is always safety. The Firearms and Tactics Section takes careful steps in creating a safe working and learning environment. All firearms training starts with recruit firearms basic and continues through the in-service semi-annual qualification cycles, both of which continue to be the base essentials of all NYPD firearms training. 
 The Firearms and Tactics Section Mission:
Develop skills required for the safe and proficient use of firearms

Provide entry level training for newly hired officers

Instruct and re-qualify all uniformed members of the service with firearms

Develop strategies and tactical training to minimize firearms use

Improve firearms safety
The Firearms and Tactics Section conducts the following programs:
Recruit 13 Day Basic and Tactical Firearms Training Program

Semi Annual Firearms Re-Qualification Cycle for approximately 35,000 In–Service Officers

FATS–Training : Firearms simulator scenario based training

Special Weapons Training conducted

for Special Operations Division and Highway Patrol

Advanced Tactical Firearms Course for plainclothes personnel

Tactical Pistol Firearms Course for Patrol, Transit and Housing Officers performing patrol related duties

Scenario based training using Simunitions marking cartridges – "force on force" training

Less Lethal Devices Training on Conducted Energy Devices

Less Lethal Device Training on Pepper Spray, Polycarbonate Shield and Velcro Restraining Straps

 Tactical Review Sessions for all Uniformed Members of the Service who have discharged their firearm in the line of duty.