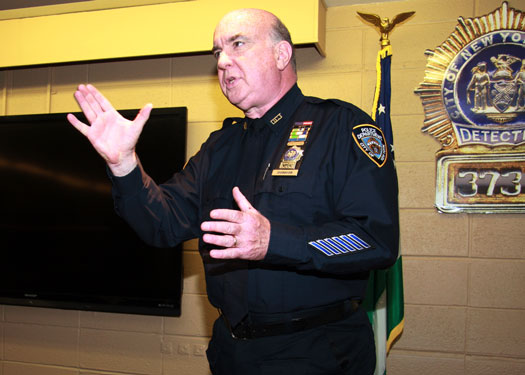 The Criminal Investigation Course is committed to providing investigators in all uniformed ranks with the highest quality of investigative skills and training.  It is designed to help investigators transcend to the next level in their career while adhering to the guidelines and polices set forth by the New York City Police Department.  In order to reach the goals set forth by this mission, a partnership between the instructor/facilitator(s) and the investigator/trainee is established during the orientation.  It is during this partnership that investigators have an opportunity to cultivate their analytical, as well as intuitive and investigative skills.  Upon completion of the course, investigators will have received a rich foundation of academic and practical information, and will be able to access resources which will support them throughout their career in the field of Criminal Investigations. 
    As criminal behavior and practices have become more sophisticated, the investigative approach to crime has also become more scientific and continuously evolves to meet new challenges. The curriculum of the Criminal Investigation Course aims to keep pace with these changes by staying on the "cutting-edge-of-all-things-investigative." The course is a fifteen day (105 hour) intense program which equips each participant with the requisite knowledge to initiate a case, develop the case through the investigative process, access the necessary resources and apply the newly acquired investigative skills that will eventuate in a conviction. 
     The faculty of the Criminal Investigation Course is comprised of carefully selected  instructors, recognized as experts in their field of instruction. They administer instruction covering a diverse array of topics such as: Counterterrorism, Investigative Report Writing, Latent Prints, Subpoenas, Surveillance, Search Warrants, Forensic DNA, Special Victims, Identity Theft, Postal Inspector, Real Time Crime Center, Interviewing/Interrogation, et al. By attending the Criminal Investigation Course students may receive three-undergraduate college credits.