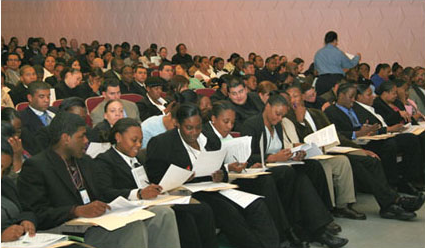 The Civilian Training Program (CTP) is responsible for providing civilian members of the service with knowledge the  and skills necessary to succeed in their important roles with the Department.  The training needs of civilian members are contunually evaluated and new programs are developed, as needed.  
     Training is provided to all civilian members of the Department with the exception of entry level School Safety Agents and entry level Police Communication Technicians.  There are three principal areas of training:  Entry-Level, In-Service/Promotional and Traffic Enforcement Agent Entry Level/In-Service.
     THe Civilian Training Program  will provide meaningful and necessary instruction for civilian employees. 
     Through classroom interactions, we expect to: Train all participants in the policies, procedures, and methods to be effective members of the service. Educate ourselves and improve our ability to provide effective training.  Aid each participants understanding of Department values with respect to their role as a member of the service. Continually reevaluate and update training needs in response to changes in policies of the Department. Honor and respect each participant attending our training by expressing support for his/her assignment.