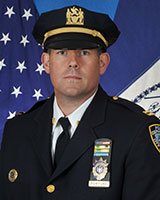 Deputy Inspector Peter M. Fortune


Crime Statistics



34-16 Astoria Blvd., Queens, NY, 11103-4425
(718) 626-9311

The 114th Precinct is located in the northwestern portion of Queens patrolling the neighborhoods of Astoria, Long Island City, Woodside, and Jackson Heights. A very large Greek community resides within the confines of this precinct. There are single and multiple family homes, including four housing developments. The primary commercial locations are Steinway Street, Broadway, Ditmars Blvd, 30th Avenue and Northern Boulevard.