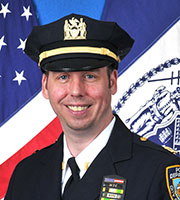 Deputy Inspector Frank DiGiacomo


Crime Statistics



65 6th Avenue, Brooklyn, NY, 11217-2110
(718) 636-6411

The 78 Precinct is located in the Park Slope section of Brooklyn South. The area is a combination of residential and commercial districts. In 1993 the 78 Precinct was realigned to include Prospect Park. The eastern section of the precinct is mostly residential with a middle class population residing mainly in two and three story buildings. The western section of the precinct - the Gowanus Canal - along 5th and 4th Avenues is an industrial area of factories and warehouses.