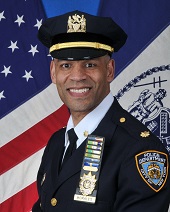 Deputy Inspector Ernest Morales III





Crime Statistics



830 Washington Ave., Bronx, NY, 10451-4604
(718) 402-3887

New York City's 42nd Precinct is located at 830 Washington Ave. in the borough of the Bronx. The Precinct was built in 1904 and has been deemed a landmark. During 1997 there have been renovations done to the interior of the Precinct in an effort to prepare for policing in the 21st Century. The 42nd Precinct covers an area of 1.09 square miles and is known as the Morrisanna Section of the Bronx. The Precinct breakdown is as follows: Residential 44.%, Industrial 4.3%, Commercial 7.3%, Vacant 38.7%, Other(parks) 5.7%.