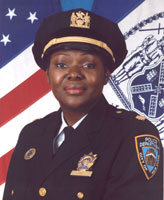 Deputy Inspector Olufunmilo F. Obe
Crime Statistics


2271-89 8th Ave., New York, NY, 10027-5319
(212) 678-1611

The 28th Precinct is a largely residential community within Harlem with world-renowned status in the cultural/ethnic community, community organizations and institutions. The community is 86% residential, 9% commercial and the remaining areas consist of parks, churches and schools. The Precinct is situated in a location which is accessible to all major transportation arteries, all major subway lines and a network of bus lines.