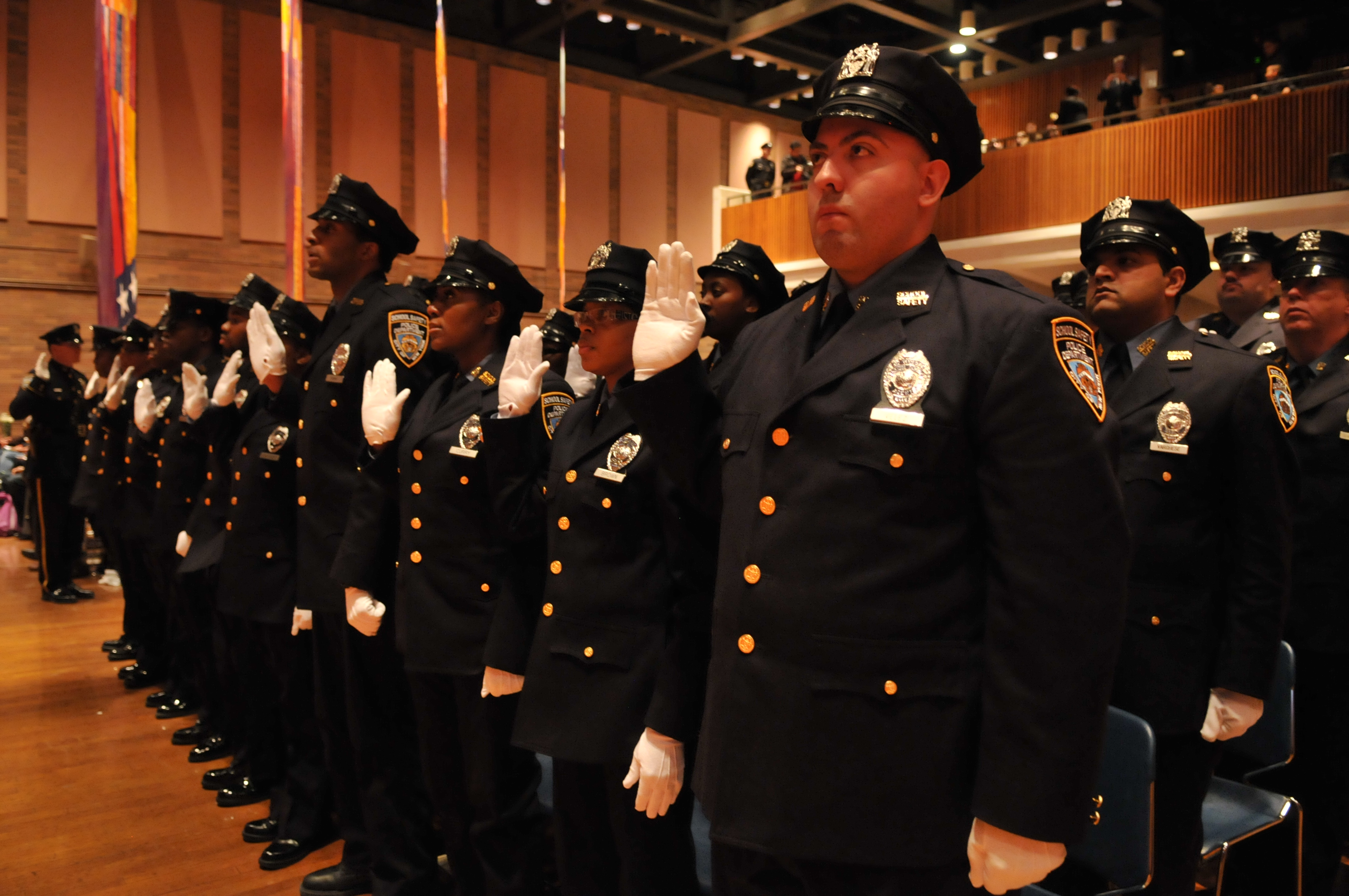 The latest class of NYPD School Safety Agents is sworn into service at a ceremony Wednesday in Police Headquarters. Crime in schools citywide is down 14.39% this school year.
One-hundred and twenty new School Safety Agents graduated in a ceremony at Police Headquarters Wednesday. They will be assigned throughout New York City's approximately 1,700 public elementary and high schools tomorrow, joining a force of approximately 5,200 agents and supervisors.
"If there is any branch of the Police Department that can be said to impact the future of the city, it is our school safety division, whose members create a secure environment where children can learn,"Commissioner Kelly said. "The effect of that work can be seen in safer schools across the city." Major crime in schools citywide is down by more than 14% this school year. In the City's eight Impact schools, major crime has been reduced by 45%.
School Safety Agents are civilian members of the service with special patrolmen status. They train for three months in the New York City Police Academy on topics including Police and Behavioral Sciences as well as metal detection, visitor control procedure, routine and crisis situations, cultural diversity, tactical communications and hate crimes before undergoing field training and school orientation.
More information about becoming a School Safety Agent is available online via http://www.nyc.gov/html/nypd/html/careers/school_safety.shtml.