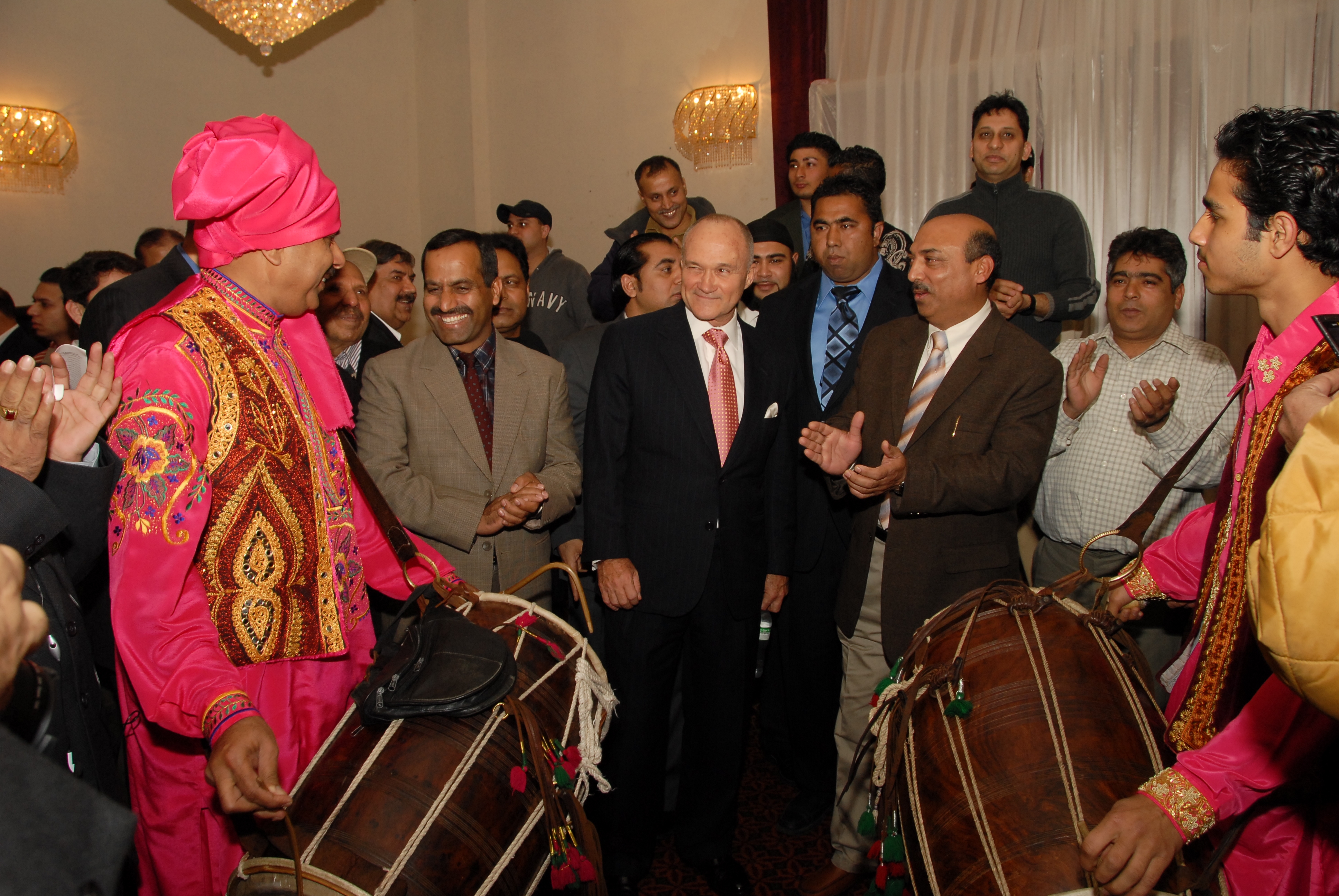 Police Commissioner Raymond W. Kelly yesterday attended a community forum for Pakistani and Pakistani Americans convened by the New York City Police Department's Community Affairs bureau. Approximately 200 people participated in the event in Brooklyn.
        "We are the beneficiaries of a historically diverse Police Department, where officers today speak 67 different languages and 'minority' recruits tend to make up the majority of our new classes," Commissioner Kelly said. "Collectively, this greater cultural understanding translates into improved police service."
        The Pakistani community forum is part of the Department's ongoing outreach to the South Asian and other immigrant communities including Arab, Asian, Caribbean, Eastern European, Hispanic and Latin American groups. In addition, the NYPD is working to build police-community relations in every precinct through its Community Partnership Program, in which a precinct patrol officer and Community Affairs officer together visit local businesses, schools and places of worship to introduce one another and establish an ongoing dialogue and point-of-contact for members of the community.
PHOTO: Police Commissioner Raymond W. Kelly is welcomed by participants in the Department's Pakistani Community Forum with a traditional dhol (drum) performance. NYPD Photo Unit.
###