Police Commissioner Raymond W. Kelly presided today over the graduation ceremony for 41 new 911 police operators. The new operators join an existing force of 1,030 Police Communications Technicians and supervisors serving the five boroughs of New York.
        "As the initial link between the public and emergency first responders, 911 operators and radio dispatchers perform a vital function in the chain of events that saves lives and secures the city," Commissioner Kelly said. "The role of our Police Communications Technicians – from answering urgent calls to activating a police response – cannot be understated."
        Police operators handle approximately 30,000 emergency 911 calls daily, generating nearly 13,000 "radio runs," when police are dispatched to the scene, per day. In 2007, 10.7 million police-emergency 911 calls were received by the Department.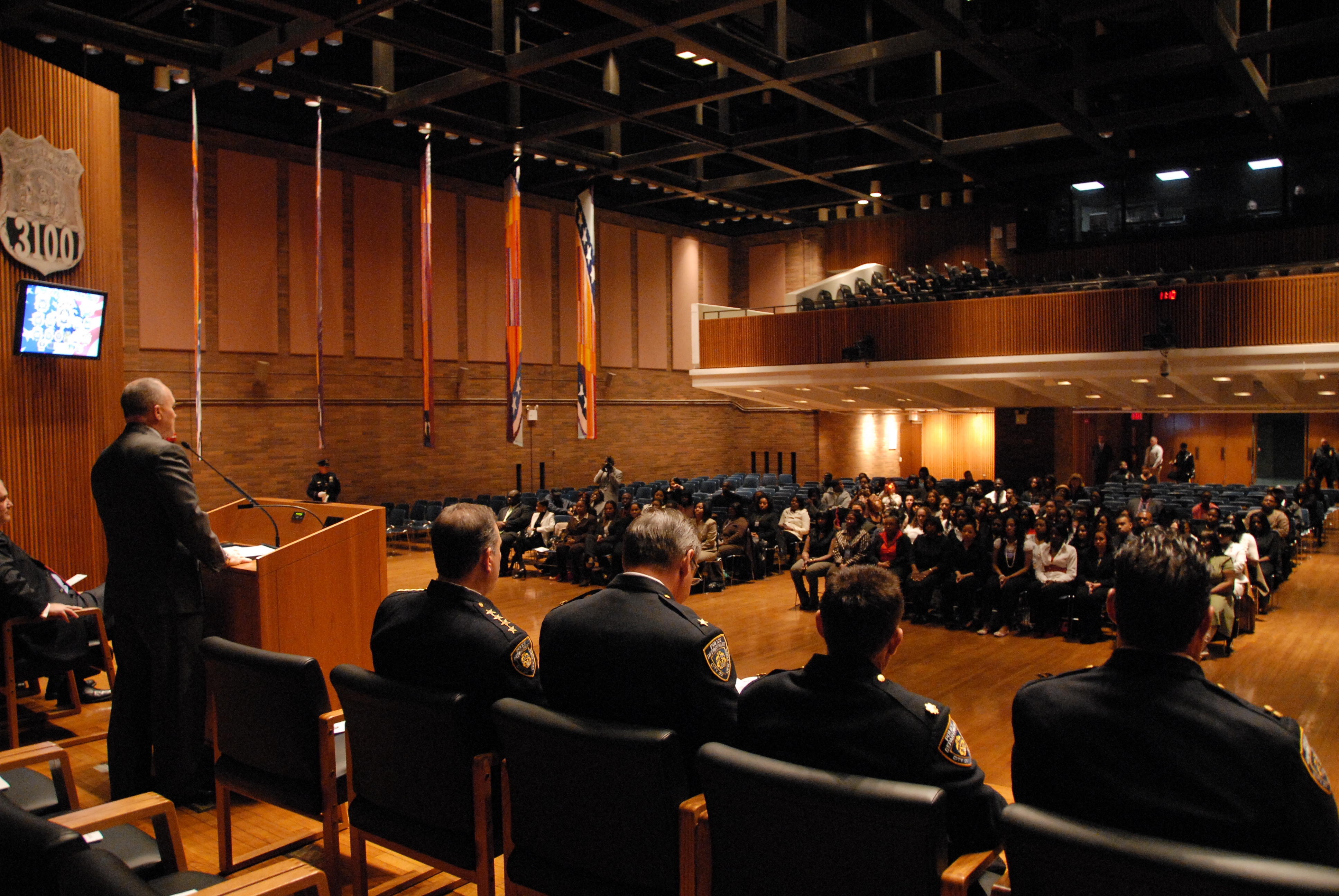 ###
PHOTOS [NYPD Photo Unit]: (1, above) Police Commissioner Raymond W. Kelly addresses new 911 Police Operators at their graduation ceremony. Police Headquarters. (2) One view of the NYPD 911 call center in downtown Brooklyn.