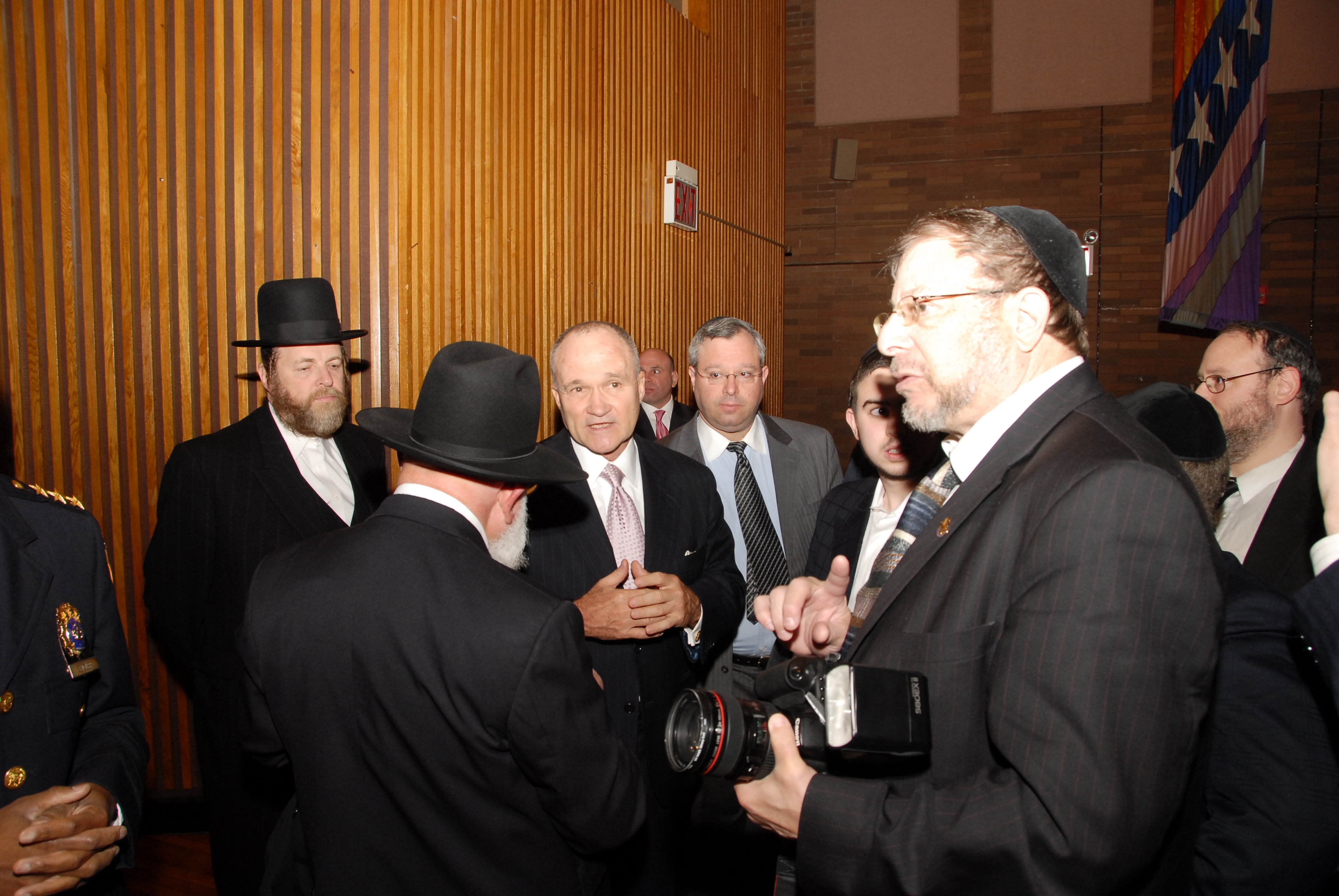 Police Commissioner Raymond W. Kelly today presided over the New York City Police Department's annual pre-Passover briefing, ahead of the Jewish holiday beginning April 19. Several dozen community and religious leaders from around the city attended presentations by Deputy Commissioner for Intelligence David Cohen, and Inspector Michael Osgood, Commanding Officer of the Hate Crime Task Force.
"New York City represents the second-largest Jewish population in the world – it is only practical to review our assessment of security here in the context of global events, as well as our progress against ignorant crimes of intolerance," Police Commissioner Kelly said. "As Deputy Commissioner Cohen's and Inspector Osgood's programs prove, information is power. We're fortunate to be able to share perspectives from an unprecedented police network of international intelligence, and robust hate crime analytics, both of which serve our safety and society."
Deputy Commissioner Cohen emphasized that while there is no specific threat to New York City and the New York City Jewish community, organizations like Al Qaeda, Hezbollah and "homegrown" groups of extremists form a persistent threat. He underscored the NYPD's counter-terrorism vigilance through partnerships with regional and private law enforcement, business owners and daily deployments aimed at deterring terrorists.
Inspector Osgood pointed out the consistently downward trend in hate crimes since 1992, and explained that a slight up-tick in the number of hate crimes registered in the last four months of 2007 can be attributed in part to high-profile events including a visit by Iranian President Mahmoud Ahmadinejad to the United Nations General Assembly and Columbia University, and the racially charged trial in and ensuing protests concerning Jena, La., both in September.
In addition to the briefing held in advance of Passover, the NYPD convenes community groups before Ramadan and the Jewish High Holy Days (Rosh Hashanah and Yom Kippur), usually in September. Each briefing is followed by a question-and-answer session in which Commissioner Kelly and NYPD executive leadership participate.
PHOTO: Police Commissioner Raymond W. Kelly talks with guests of the Department's annual pre-Passover briefing at One Police Plaza. NYPD Photo Unit.
###