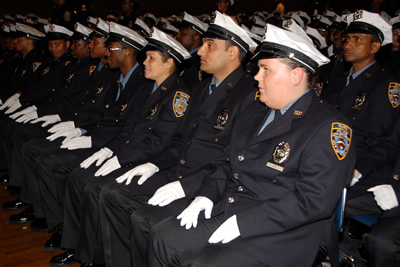 Photo: The NYPD's new Traffic Enforcement Agents attend their graduation ceremony inside One Police Plaza. NYPD Photo Unit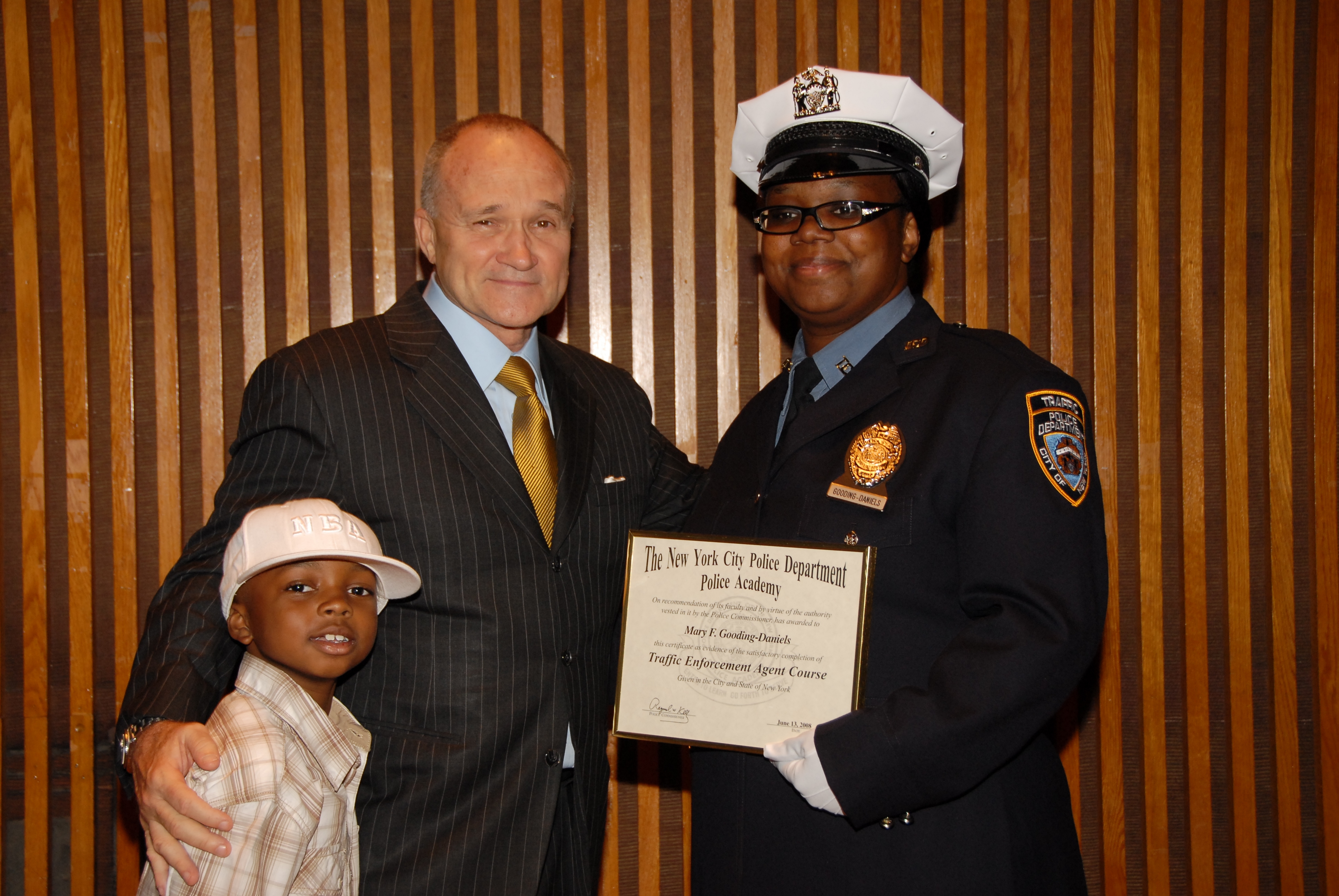 Photo 2: Police Commissioner Raymond W. Kelly congratulates new Traffic Enforcement Agent Mary F. Gooding-Daniels, one of 202 new Traffic Enforcement Agents sworn-in to the NYPD June 13.
The New York City Police Department graduated 202 Traffic Enforcement Agents June 13.
Police Commissioner Raymond W. Kelly spoke at the graduation ceremony inside Police Headquarters. He said:
"We count on our Traffic Enforcement Agents to be additional eyes and ears for the Department and to help keep New Yorkers safe. This is a period of historic progress and change and the new TEAs are now a part of it."
Traffic Enforcement Agents are civilian members of the Department. They must pass 12 weeks of training in parking and traffic rules and regulations, intersection control and ticketing before being assigned to posts throughout New York City.
Traffic-related fatalities in New York City fell 15% in 2007 from the year before, registering the fewest number of vehicular deaths since records were first kept in 1910.