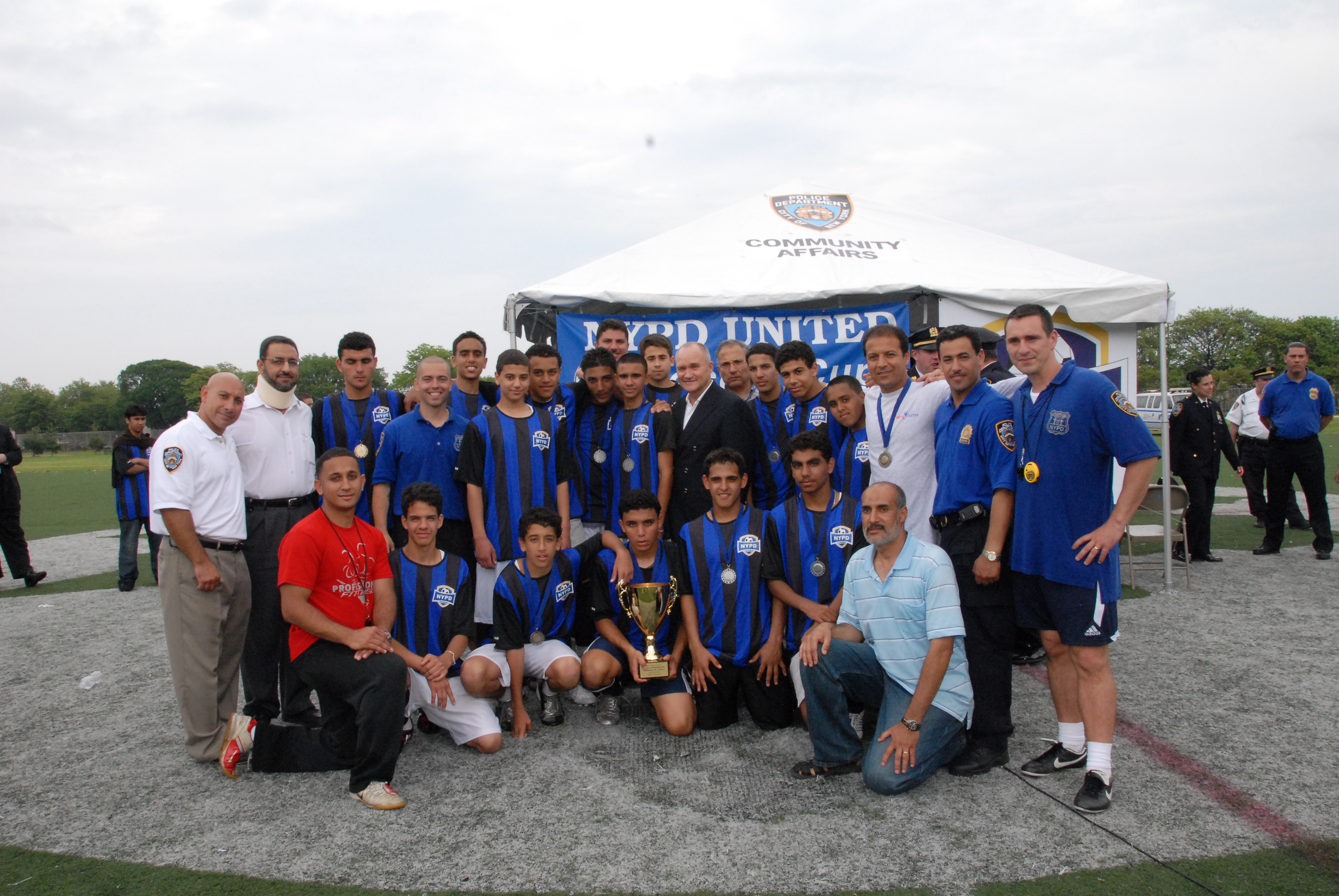 PHOTO: New York City Police Commissioner Raymond W. Kelly posed with first and second-place winners of the inaugural "NYPD United" soccer league tournament Saturday at Dyker Beach Park in Brooklyn. The winning team, also called United, beat the Revolution 2-1 after playing four matches including periods of heavy rain. Both teams were comprised of young men from the Muslim Youth Center in Bensonhurst.
"NYPD United" is a citywide soccer league for teenagers run by NYPD Community Affairs. The league is open to youth ages 14 to 19. Saturday's championship preceded the league's summer season, which kicks off June 21. Approximately 140 city youth have signed up to play.
Related: http://www.nyc.gov/html/nypd/html/pr/pr_2008_016.shtml
Individuals and organizations who are interested in volunteering or contributing to NYPD United can contact NYPD Community Affairs Deputy Inspector Amin Kosseim, (646) 610-5323.
###
Photo gallery - click here