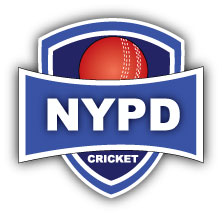 NYPD FORMS CRICKET LEAGUE FOR NEW YORK CITY YOUTH
Nearly 100 Teenagers to Compete in the NYPD Twenty20 Cricket Cup;
Majority of Registrants are from NYC Muslim Community
New York City Police Commissioner Raymond W. Kelly today introduced a citywide cricket league for teenagers, administered by the NYPD Community Affairs Bureau. The league is open to youth ages 14 to 19. A majority of those who have signed up to play this summer are of Pakistani, Bangladeshi and Guyanese descent; others are Trinidadian, Jamaican, and Indian (South Asian).
"New York today is home field for new immigrant and American-born players alike, many of whom excel at sports that local leagues don't traditionally offer," Commissioner Kelly said. "With our help, young enthusiasts from Bangladesh to Brooklyn now can expect to play them here. The NYPD has long provided programs for youth while promoting positive police-community relations. Our Twenty20 Cricket Cup combines the best of both worlds, so to speak."
Six teams of 15 players each – including the "Pak Brighton," "Punjab," "Cosmos," "Panthers," "Superstars," and "Knight Riders" – will play every Wednesday and Thursday, weather permitting, from July 23 until late August, when the tournament culminates in a championship game on Aug. 20. Matches are organized by the NYPD Community Affairs Bureau and refereed by New York State certified umpires. The cricket tournament comes on the heels of the NYPD United Soccer league, established in May.
NYPD Community Affairs officers conducted outreach through community groups, youth programs and businesses in the five boroughs; they also promoted the tournament through local New York adult cricket leagues. Both the NYPD Twenty20 Cricket Cup and NYPD United soccer league are extensions of the Department's New Immigrant Outreach initiative that aims to establish positive ongoing relations with multiple ethnic groups including the Arab and South Asian communities.
Caps, jerseys and pants are provided to players by the New York City Police Foundation, in various colors resembling international, professional team uniforms. All cricket matches are played in Brooklyn at the Gateway Cricket Ground in Spring Creek Park.