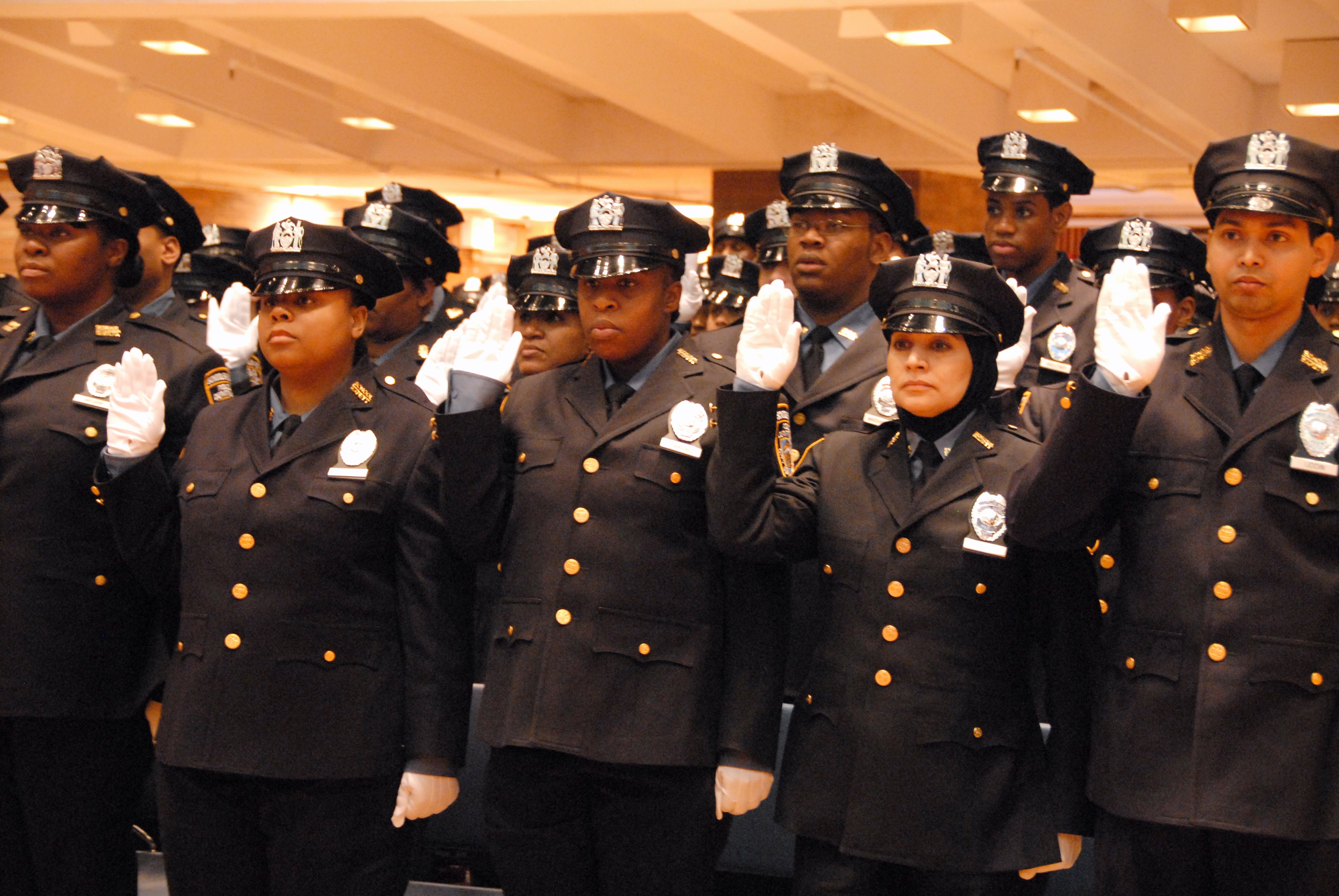 Police Commissioner Raymond W. Kelly presided today over a graduation ceremony for 97 new school safety agents who will be on duty tomorrow after completing 14 weeks of training. The new agents join an existing force of approximately 5,000 agents and supervisors.
"In their role as peace officers, school safety agents provide a critical service," Commissioner Kelly said. "They help to ensure the safety of school children, teachers and administration – so that education is paramount."
Crime is down 18% in city schools this year, with criminal incidents involving weapons down 25% compared with the same period last school year.
Under "Impact for Schools," school safety agents are concentrated in schools with the greatest number of disruptive incidents. This academic year, crime is down 40% in impact schools.
School Safety Agents are assigned throughout New York City's 1,400 public elementary and high schools. They are trained in Police and Behavioral Sciences including metal detection, visitor control procedure, routine and crisis situations, cultural diversity, tactical communications and hate crimes, as well as undergo training in law, physical tactics and fitness.
###
CLICK FOR PHOTO: New School Safety Agents prepare to take their oaths of office in a ceremony at One Police Plaza. Photos by NYPD Photo Unit.